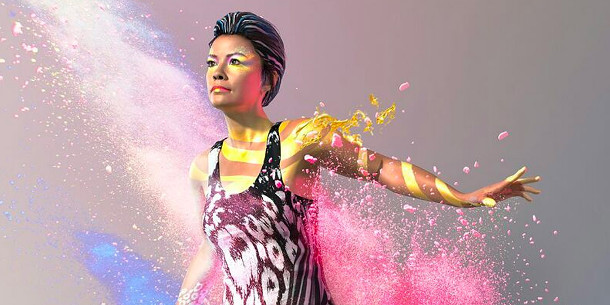 Adobe is to discontinue Fuse, its free 3D character-generation software.
The software, which has not been updated significantly for some time, will not be compatible with macOS 10.15 when it rolls out later this year, and downloads will be removed entirely in September 2020.
Available as a free beta since Adobe bought Mixamo, but never significantly updated
A standalone tool for creating previs-quality custom 3D characters complete with clothing, Fuse was first released by original developer Mixamo back in 2014.
Adobe acquired the software, along with Mixamo itself, the following year, since when it has been available as a free download from Adobe's website.
At the time, Fuse was described as being in beta, although its new owner didn't get far with making it a full Adobe product: the last update to the software was the CC 2015 release.
That version will stop working on Macs when macOS 10.15 rolls out in October, although it will continue to work on Windows and older versions of macOS until Adobe removes the download on 13 September 2020.
Mixamo itself to get a 'refresh' now its free add-on tools are no longer available
The news makes Fuse the latest Mixamo software to be discontinued, Adobe having canned polygon reduction tool Decimator and facial animation plugin Face Plus back in 2017.
However, Mixamo's core service – an online platform for generating custom 3D character animation by retargeting or blending stock motion data – is still being actively maintained.
In its blog post, Adobe also announced a "refresh" of Mixamo.com, incuding "dozens of new ready-to-use 3D characters and a refreshed UI".
Availability and system requirements
Fuse CC (Beta) 2015 is compatible with Windows 7+ and Mac OS X 10.8 to 10.14. It will remain available as a free download until 13 September 2020.
Read Adobe's announcement that it is to discontinue Fuse
Tags: biped, cancelled, character, character creator, character generator, custom, discontinued, download, figure, free, Fuse, Fuse CC 2015, human, Mixamo, OBJ, standalone, system requirements