Wednesday, May 22nd, 2019

Posted by Jim Thacker
Chaos Group launches Chaos Research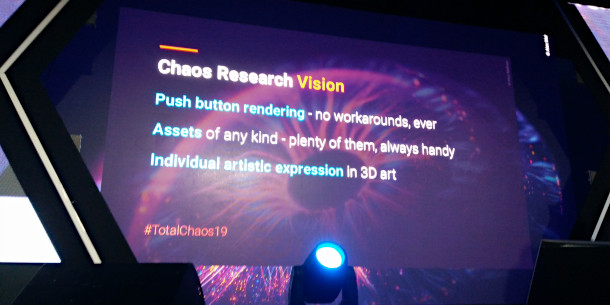 Chaos Group has announced Chaos Research, a new initative devoted to speculative pure computer graphics research, at its Total Chaos 2019 user event.
Initial projects on which Chaos Research is working include AI-generated assets and synthesis of images in an individual artist's drawing style.
Focused on pure academic CG research
Unlike the existing Chaos Group Labs, Chaos Research will focus on pure graphics research, rather than new workflows using Chaos Group's existing technology.
"We aren't going to work for the next release of Corona or V-Ray or even the release after that: we're looking three to five years down the line," commented Jaroslav Křivánek, who will be leading the initiative.
The initiative is described as a "collaboration with academia" – as well as heading R&D for Corona, Křivánek is an associate professor at Prague's Charles University – and will sponsor student internships, PhDs and post-doctoral work.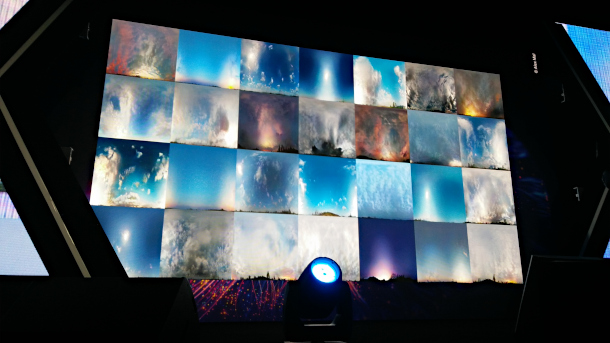 Pioneering 'less clumsy' ways of creating computer graphics through machine learning
Křivánek described the aim of Chaos Research as addressing the "very clumsy" ways in which computer graphics are currently created, singling out machine learning as one promising area of work.
Possible applications discussed during the Total Chaos keynote include transferring an individual artist's drawing style to rendered images, and generating synthetic versions of real-world CG assets.
Referencing AI-driven portrait creator This Person Does Not Exist, Křivánek said: "If machines can generate people who have never walked the planet, they can [also generate] other assets that are hard to create."
Displaying examples of Chaos Group's recent work on creating AI-generated sky maps (shown in the image above), Křivánek described the technology as still being "far from being a product", but noted that "if AI can generate a HDRI skymap, more things are possible".
Read Chaos Group's summary of the Total Chaos keynote on the company's blog