Sunday, February 3rd, 2019

Posted by Jim Thacker
Download 100 free high-res HDRIs from HDRMAPS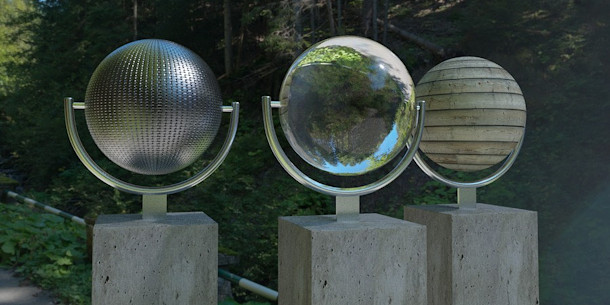 Originally posted on 3 February 2019. Scroll down for updates.
HDRMAPS – aka artist Grzegorz Wronkowski – has made 85 100 10,000 x 5,000px HDRI files available to download for free. The files are licensed for commercial use.
The images, which are provided in EXR format, are largely exteriors, although they include both rural and urban environments, under a wide range of lighting conditions.
As well as the HDRI itself, some come with sets of photographic backplates.
Updated 14 September 2019: The Freebies section of the site is now up to 100 free HDRIs. The files are also now available under a Creative Commons CC BY 4.0 licence.
Wronkowski has also just uploaded a new synthetic aerial HDRI, created in Terragen and provided at 8,192 x 4,096px resolution.
Find more commercial HDRIs and resources on the website
HDRMAPS also has a range of commercial HDRI files available for purchase, either individually or in bundle deals, plus HDR sky domes and video footage.
Updated 14 September 2019: Wronkowski has now made 2,048 x 1,024px versions of all of the commercial HDR files available to download for free.
If you've read our previous story on HDRMAPS, it's worth checking back: since the last time we covered the site, new files have been added, and the resolution of the free HDRIs has been increased.