Tuesday, March 27th, 2018

Posted by Jim Thacker
Check out this neat Substance Designer hair generator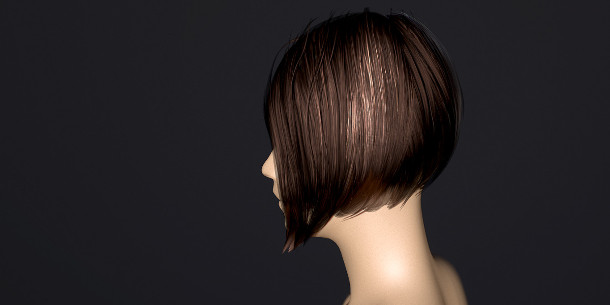 Material artist Vinícius Cortez has released a neat procedural hair generator for Substance Designer, enabling users to generate realistic, game-ready textures for characters with card-based mesh hair.
Generate realistic-looking hair textures for characters with strand-based hair
Although Substance Designer wouldn't be everyone's first thought when it comes to hair, Cortez's work shows how versatile Allegorithmic's material-authoring software really is.
It relies on a base mesh with card-based hair strands, and Cortez says that it is important that the strands thin towards the tips, although the mesh only needs a simple UV shell.
Anyone looking to replicate the effect in Allegorithmic's sister application, Substance Painter, should check out this video tutorial by 3D artist Chang-gon Shin, although it doesn't come with a readymade asset.
Pricing and availability
Vinícius Cortez's procedural hair generator is an .sbsar file, so it should work with any recent version of Substance Designer. It costs $6 on Gumroad, or $7 for a version with a commented node graph.
Read more about Vinícius Cortez's procedural hair generator in his ArtStation gallery