Thursday, October 20th, 2016

Posted by Jim Thacker
Turn your digital sculpts into collectible 3D prints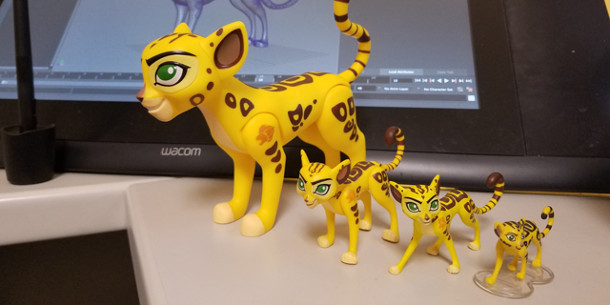 Main image: Leo Oliveto.

Gnomon has announced 3D Printing Lab: a free four-and-a-half-hour masterclass in modelling techniques and marketing skills aimed at artists hoping to turn their digital sculpts into commercial products.
The event, which takes place at Gnomon's Hollywood campus this Saturday, 22 October 2016, will also be broadcast worldwide on Gnomon's Livestream channel.
A complete artist's overview of 3D printing and product marketing techniques
The afternoon kicks off with an overview of 3D printing technologies and modelling methodologies provided by designer Jordan Pelovitz, currently education specialist at desktop 3D printer manufacturer Formlabs.
Separate sessions from vehicle designer Shawn Moghadam and freelance artist Daniel Enrique De León cover turning concepts into products and networking tips.
The event concludes with a talk from DC Collectibles sculptor James Marsano and Disney Consumer Products' Leo Oliveto providing technical advice on how to sculpt collectible characters and action figures.
Free to attend, but register online in advance
3D Printing Lab: An Introduction for Designers and Artists takes place at Gnomon's Hollywood campus from 1.00-5.30pm on Saturday 22 October. The event is free to attend, but you'll need to register online first.
If you can't make it to LA, the event will also be broadcast on Gnomon's Livestream channel. You don't need to register for the stream, and can ask questions via Twitter using the hashtag #gnomon.
Read more about 3D Printing Lab: An Introduction for Designers and Artists on Gnomon's website

Watch 3D Printing Lab: An Introduction for Designers and Artists

Full disclosure: CG Channel is owned by Gnomon – School of Visual Effects, Games and Animation