Monday, February 29th, 2016

Posted by Jim Thacker
Don't miss Gnomon Live Australia this weekend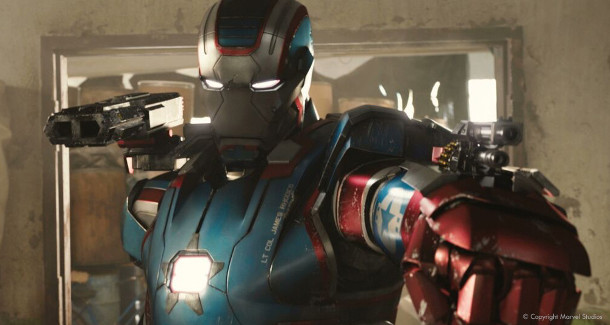 Power up your skills at Melbourne's Gnomon Live Australia this weekend. The event, curated by Gnomon School of Visual Effects, features talks from artists at Blizzard, Disney and Avengers veterans Luma Pictures.
If you're in the Melbourne area, don't miss this weekend's Gnomon Live Australia: a two-day program of talks and demos from some of the visual effects and game industries' biggest stars.
Curated by Alex Alvarez, founder of leading international CG school the Gnomon School of Visual Effects, the event brings together international stars from Blizzard Entertainment and Walt Disney Animation Studios with local heroes like Iloura, creators of the effects for Mad Max: Fury Road.
Meet leading artists from Blizzard, Disney, Infinity Ward and Bad Robot
Highlights of Gnomon Live Australia include the event's detailed three-hour demo sessions, in which some of the industry's leading artists will set out the techniques they use in production.
On Saturday, Blizzard art director Jonathan Berube will be exploring the concept art and lighting techniques used on Starcraft, while Disney character modelling supervisor Dylan Ekren will explore charcter design.
The following day, Infinity Ward's Devon Fay will create an entire games environment from scratch, while Bad Robot CG supervisor Brandon Fayette will tackle tackle technical FX elements like hair and grass.
In addition, there will be shorter talks from Alex Cancado, 2D supervisor at VFX facility Luma Pictures, fresh from his work on Deadpool, and from Alex Alvarez himself.
The event also provides the chance to meet staff from leading Australian studios, including Iloura, game developer Blowfish Studios, creative studio Visual Playground and VR specialists Zero Latency.
A weekend of amazing talks from just AUS $245
Gnomon Live Australia takes place at Melbourne's scenic Abbotsford Convent arts complex on Saturday 5 and Sunday 6 March.
A weekend ticket also gets you into the opening drinks reception and screening of Star Wars: The Force Awakens, both of which take place at the Shadow Electric outdoor cinema on the evening of Friday 4 March.
Full-price tickets cost AUS $375, including tax, while students, new graduates and anyone looking for work get in for $245. There are discounts on double passes, so if you bring a friend, you can save money.
Read more about Gnomon Live Australia on the event's website
(Includes speaker biographies, the event schedule and links to buy tickets)
Full disclosure: CG Channel is owned by Gnomon School of Visual Effects.