Wednesday, February 18th, 2015

Posted by Jim Thacker
Get Ten24's free hi-res 3D scan of a human head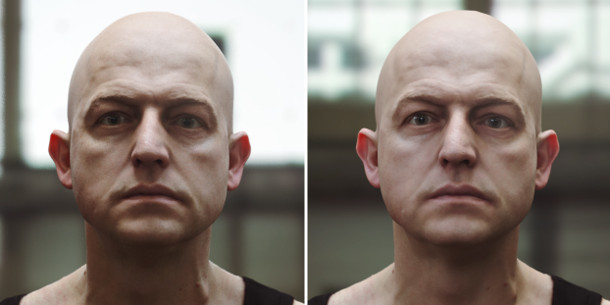 Ten24 has made another of its ultra-detailed 3D scans of a male human head available to download for free.
The file is provided in OBJ format, including 10,000 x 10,000-pixel texture maps, and comes complete with a render-ready Modo scene, complete with lights and an SSS shader set-up.
The scan is only licensed for private use and testing, but if you want it for a commercial project, you can contact Ten24 via the email address listed at the link below.
Download the free model and Modo scene from Ten24's 3D Scan Store