Monday, February 16th, 2015

Posted by Jim Thacker
Get 26 free HDRIs in EXR, HDR and Marmoset formats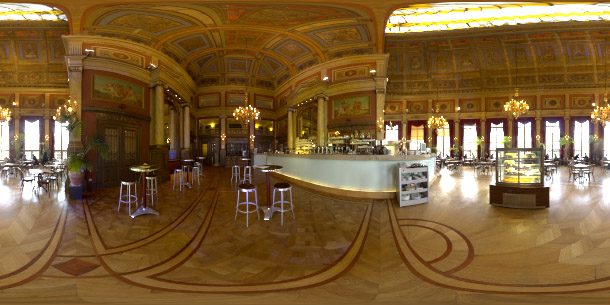 Games artist Joost Vanhoutte has released a pack of 26 free HDRIs, comprising both interior and exterior scenes, shot at different times of day, and including some unusual environments.
(The files have been released individually before, so if you hang out on Polycount, you may already have them.)
The HDRIs were designed for use in Marmoset Toolbag 2, but they're provided both in Marmoset's .tbsky format and as .hdr or .exr files, so they should work in most software. 23 of the 26 are licensed for commercial use.
Vanhoutte describes the files as 'lo-res' – actually, they're 3,000 x 1,500 pixels, so we've seen much smaller ones – but you can buy higher-res versions via CGTrader.
You can download the files individually from Vanhoutte's site, or as a single archive from Gumroad.
Download the files from Gumroad as a single archive
(When prompted for a price, enter a voluntary donation, or $0 to download for free)
Download the files individually from Joost Vanhoutte's website