Monday, November 10th, 2014

Posted by Jim Thacker
Download free spherical HDRIs from Panocapture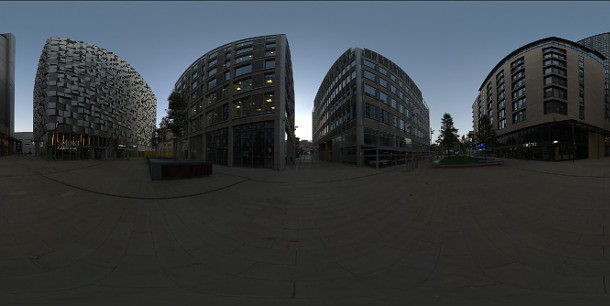 Stock HDRI and backplate vendor Panocapture is offering three hi-res spherical HDR files and 23 matching backplates to anyone registering for its newsletter.
Each panorama in the City Dusk pack is provided at 16,000 x 8,000-pixel resolution in .hdr format, and was shot with a 12 exposure range. The backplate images are at 6,016 × 4,016-pixel resolution.
The images show cityscapes at different stages of twilight.
Panocapture also sells a range of commercial HDRIs, including urban, rural and interior environments.
Updated: The original version of this story incorrectly stated that the free HDRIs are licensed for commercial use. They're actually given away under Panocapture's Regular licence, which only permits use in personal projects.
Register for the Panocapture newsletter
(Should generate an automatic reply including download instructions for the free HDRIs)