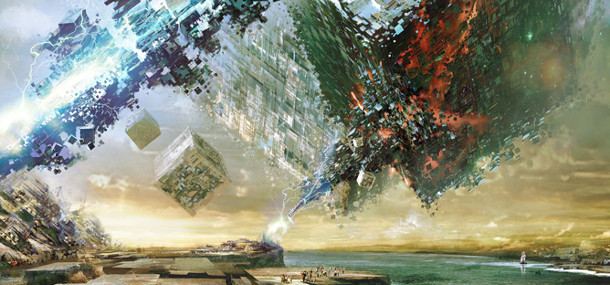 If you're in Hollywood at the end of the month, check out Origin: Conceptual Visions for Film and Games, the Gnomon Gallery's free evening event showcasing the work of ten influential film and game concept artists.
The gallery reception will feature an array of concept art and final production work created by the speakers at Gnomon Workshop Live, a two-day series of live demos held the following weekend.
The line-up includes NCSoft chief art director Daniel Dociu, Marvel Studios head of visual development Ryan Meinderding, and a diverse set of artists from Naughty Dog, Riot Games and Blizzard Entertainment.
Origin: Conceptual Vision for Film and Games takes place at the Gnomon Gallery from 8-11pm PDT on Friday 26 September 2014. Gnomon Workshop Live takes place from 27-28 September 2014.
You can find more information and directions to both events via the links below.
Read more about the free Origin: Conceptual Vision for Film and Games gallery reception
Book tickets for Gnomon Workshop Live ($250 for all ten sessions, or $150 for students)
Tags: Blizzard Entertainment, Concept Art, Daniel Dociu, event, exhibition, free, gallery, gnomon gallery, gnomon workshop live, Marvel Studios, naughty dog, Origin: Conceptual Visions for Film and Games, reception, Riot Games, Ryan Meinerding, show