Thursday, May 29th, 2014

Posted by Jim Thacker
Download a free 8K HDRI of Pixar's campus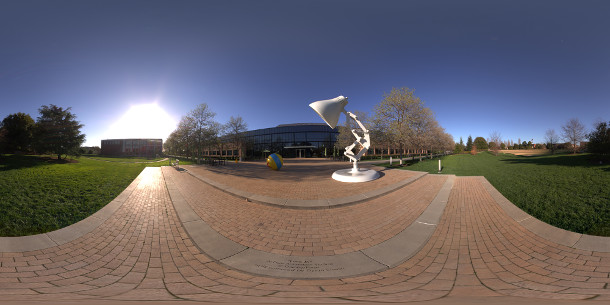 Pixar technical marketing specialist Dylan Sisson has posted a free HDRI of the company's headquarters at Emeryville – complete with the giant model of Luxo Jr that stands outside the doors of the main building.
The image, which comes as an 8,000 x 4,000-pixel or 4,000 x 2,000-pixel EXR file, is a full 32-bit HDR taken with a 5-stop exposure, and has a "super-bright" sun.
It isn't for commercial use, but it has a Creative Commons licence, so it's a fun one to use in personal projects.