Friday, April 4th, 2014

Posted by Jim Thacker
Find CG jobs from your phone with MGODI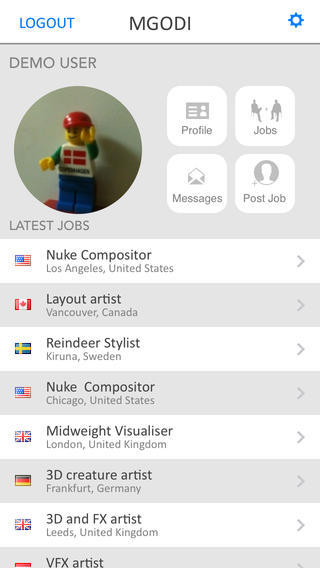 Originally posted on 20 December 2013. Scroll down for updates.
3ds Max plugin developer Artur Leao and End User Event organiser Joep van der Steen have launched MGODI: a simple new iOS recruitment app aimed specifically at CG artists.
"We want to connect companies and people without too much hassle," explains Leao.
Artists create a standard profile listing their skills and expertise, then are notified automatically when a studio posts a job matching them. Users can opt to receive worldwide notifications, or filter them by country.
An artist can also apply for a relevant job directly inside the app. "We are also enabling users to upload their image portfolio so job hunters can quickly evaluate [their] work and [contact them] by email," says Leao.
MGODI is free to individual artists, while posting a job costs $2.99. You'll need iOS 6.0 or later to run it.
Updated 4 April: MGODI is also available on Android, with a web version to come.
Read more about MGODI on the product website