Tuesday, July 23rd, 2013

Posted by Jim Thacker
Foundry and Pixar announce 'strategic collaboration'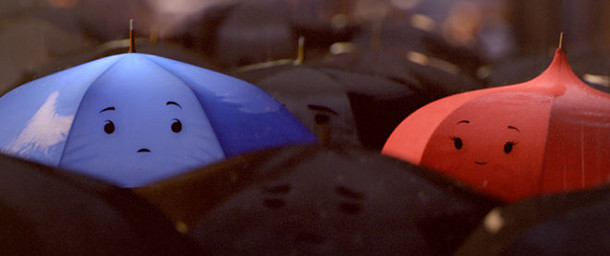 A still from The Blue Umbrella. Pixar used The Foundry's Katana relighting software on the short, alongside its own RenderMan renderer. The two companies have announced a "technical collaboration" to bring the tools together.
The Foundry and Pixar have announced a "concerted technical collaboration" to bring Katana and RenderMan together, creating a "combined best-of-breed toolset for high-end lighting and rendering".
The obvious immediate result is that Katana now comes with a full licence of RenderMan Pro Server as standard, up to a maximum of ten: one $2,000 RenderMan licence for each of the first ten Katana desktop licences you buy.
Each desktop licence of Katana also comes with ten Katana render licences.
More development work to come
The bundle deal, which was announced at Siggraph 2013, is only the start of a wider development partnership. The two companies began to work together in earnest during the production of Pixar's recent short The Blue Umbrella.
According to The Foundry: "[This] involved significant dedicated engineering effort from both parties, not only to better support RenderMan workflows, but to build new features into Katana itself."
"The results of these efforts will be released to all customers inside future releases of Katana."
Read more about The Foundry's collaboration with Pixar on The Foundry's website