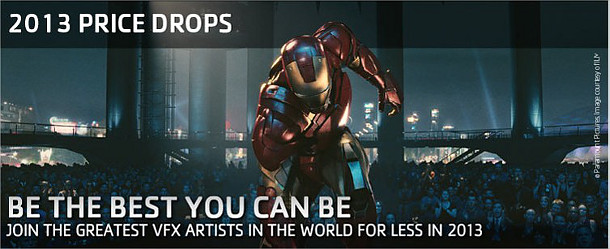 The Foundry has cut the prices of Nuke, its industry-standard compositor, and Hiero, its new shot manager.
The price of a Nuke licence, including one year's maintenance, falls by 15%, from $4,900 to $4,155. Hiero gets a much larger price cut: from $7,500 to $5,065 for the equivalent licence – a fall of over 30 per cent.
Interestingly, the prices of some of The Foundry's other tools, including NukeX and Mari, have risen slightly: from $8,000 to $8,070 in the case of NukeX, and from $1,980 to $1,995 in the case of Mari.
Updated 9 January: We've just spoken to The Foundry, and the price rises listed above don't result from the cost of the software itself, but the one-year maintenance contract included as standard. Maintenance across all The Foundry's products has increased by 5% in 2013.
The official line is: "As with all other companies, we are not immune to inflation; our price increase on Maintenance is a reflection of this. This increase allows The Foundry to continue delivering a best-in-industry product development roadmap and support program through 2013."
Tags: cheaper, Hiero, Mari, more expensive, nuke, NukeX, price change, price cut, price drop, price rise, The Foundry