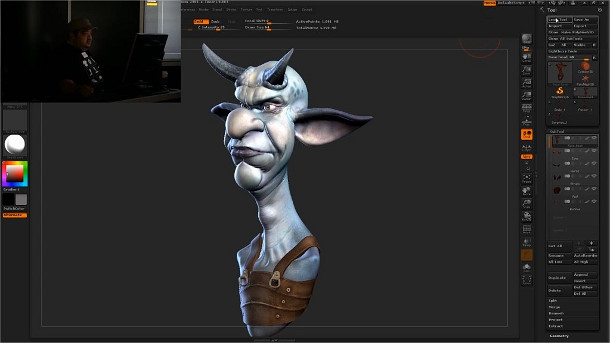 DreamWorks' Danny Williams puts ZBrush through its paces at Siggraph. The video is now on ZBrushCentral.
Pixologic has released a series of videos showing edited highlights of its ZBrush presentations from Siggraph.
The five videos, presented by speakers such as DreamWorks' Danny Williams, Ubisoft's Joseph Drust, and Weta's Scott Spencer, cover key features in ZBrush 4R4, including retopology and Insert Multi Mesh brushes.
Each one is roughly 10-20 minutes long, making them the ideal length for a lunchtime or coffee break.
View all of the videos on ZBrushCentral
(Note: the final video is due to go live later today)
Tags: Danny Williams, Dreamworks, Joseph Drust, Pixologic, Scott Spencer, Siggraph 2012, Training, tutorial, Ubisoft, video, weta, ZBrush 4R4