Thursday, March 8th, 2012

Posted by Jim Thacker
Gnomon releases new Maya character rigging DVD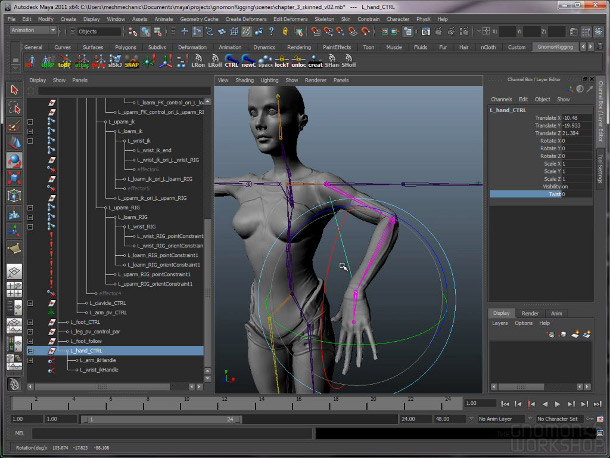 The Gnomon Workshop has released Character Rigging: Production Practices and Techniques: a new training course on character rigging, recorded by Insomniac Games senior character TD Axel Stanley-Grossman.
Over the course of over seven hours of video training, Stanley-Grossman demystifies the art of rigging, revealing how to create a stable, flexible production-ready character rig in Maya.
Using the scripted tools provided, Stanley-Grossman demonstrates the benefits of a multi-pose approach to skeleton setup, separating deformation and control hierarchies to provide the flexibility to go back to the bind pose and make changes.
Through the process, he explores production tricks for keeping joint chains planar and joint rotations zeroed out, then moves on to creating the control rig for the character, setting up stretchy IK for the spine, IK and FK with blending for arms and legs, and foot/reverse foot controls.
The course costs $79 and is available as a DVD or digital download.
Buy Character Rigging: Production Practices and Techniques
Full disclosure: CG Channel is owned by The Gnomon School of Visual Effects.