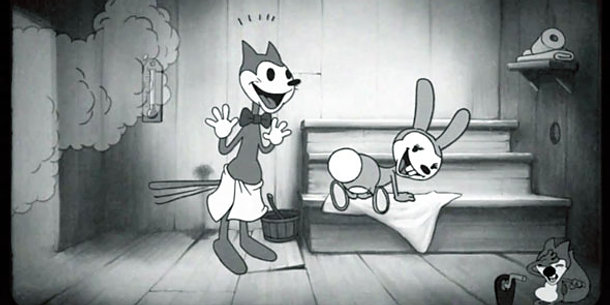 Rushes Soho Shorts has announced the shortlist winners for this year's festival.
The festival celebrates the best of UK film making, and regularly features incredible work, with previous winners including Chris Cunningham, Chris Shepherd and Run Wrake.
Since the Soho Shorts website itself doesn't include a gallery section, we thought we'd save you some Googling by collecting the videos from the festival's CG-related categories in one place. (All the videos available online, at least: sadly, we can only find the trailer for Mikey Please's amazing The Eagleman Stag.)
The entries in the other categories are well worth checking out, too: you can find the full list via the link at the foot of the page.
Updated 1 August: the winners have now been announced, and can be found via the same link. Congratulations to Sumo Science's Nokia 'Dot' and Smith & Foulkes 'The Chase', the winners in the categories featured here.
ANIMATION
WINNER: Nokia 'Dot' by Sumo Science/Aardman Animations (full version)
The Eagleman Stag by Mikey Please (trailer)
A Morning Stroll by Grant Orchard/Studio aka (trailer)
http://www.youtube.com/watch?v=xmNdoeU5lq0
BROADCAST DESIGN
WINNER: The Chase by Smith & Foulkes/Nexus Productions (full version)
http://www.youtube.com/watch?v=ZM0ptMqNhso
Aides 'Smutley' by Againstallodds/Passion Pictures (full version)
This Unpredictable Life by Smith & Foulkes/Nexus Productions (full version)
http://www.youtube.com/watch?v=VnwsAr8eBQA
View the full list of finalists on the Rushes Soho Shorts website
Tags: animation, nominees, Rushes Soho Shorts 2011, short film, shortlist