Wednesday, January 12th, 2011

Posted by Jim Thacker
Eye candy: see the five shorts up for VES Awards
Half the fun of the Visual Effects Society Awards isn't the big movies that get nominated: it's the little guys.
So while the VES Awards shortlists for visual effects and best animated feature, announced earlier this week, echo the likely line-up for the Oscars, with Inception, Tron: Legacy, Toy Story 3 and How to Train Your Dragon all high in the running, more surprises can be had further down the list.
The award for Outstanding Achievement in an Animated Short is particularly diverse, with the latest Pixar and Disney shorts, Day & Night and Tick Tock Tale, competing with Warner Bros' 3D remake of the Wile E Coyote cartoons, indie heroes Platige Image's Paths of Hate; and insane guns-and-furry-animals anime Cat Shit One.
We had a lot of fun watching through them all, so we thought you should too. Check them out below. (Warning: we suspect that some of the links to the full versions may not be around for long – view them while you can.)
Looney Tunes – Coyote Falls (View full short)
Bryan Engram: Animation Supervisor
Greg Lyons: Producer
Josh Carey: Rigging Supervisor
Harry Michalakeas: Technical Supervisor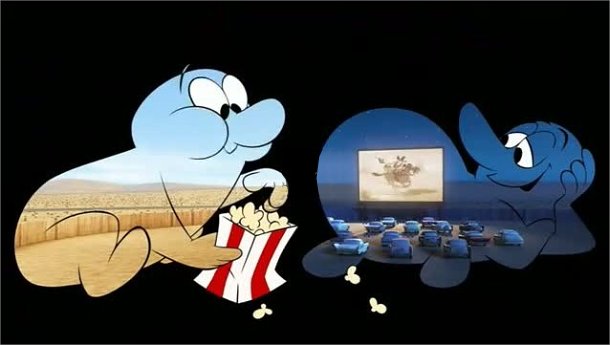 Day & Night (View full short)
Teddy Newton: Director
Kevin Reher: Producer
Michael Fu: Supervising Technical Director
Tom Gately: Supervising Animator
Paths of Hate (View trailer)
Tomasz Baginski: Animation Producer
Jaroslaw Sawko: Animation Producer
Damian Nenow: VFX Supervisor
Marta Staniszewska: Production Manager
http://www.youtube.com/watch?v=98vFPWKNji4
Tick Tock Tale (View trailer)
Dorothy McKim: Producer
John Murrah: VFX Supervisor
Adolph Lusinsky: Look and Lighting Director
Wayne Unten: Animator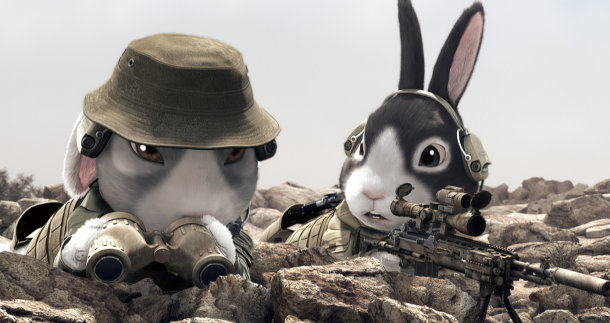 Image (c) Motofumi Kobayashi/anima Inc – IDA Inc.
Cat Shit One: Trailer (View trailer)
Cat Shit One: Episode One (View entire first episode: Japanese with French subtitles)
Links removed at request of IDA, Inc
Kazuya Sasahara: Director
Junya Okabe: Producer
Tomohisa Ishikawa: Art Director
Yoshiyuki Okada: Concept Artist