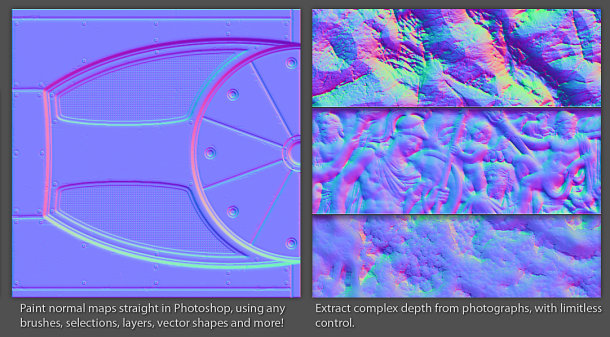 Developer Teddy Bergsman has made his nDo normal map plug-in for Photoshop freely downloadable.
The plug-in, which runs on Windows editions of Photoshop CS2 and above, automatically creates normal maps from images, or selections of images of any shape or opacity.
Users can create any number of instances and link these layers together to permit batch editing.
Another tool permits users to create normals from paths: ideal for creating wires and cables.
Sounds like an interesting alternative to CrazyBump – and, at just 17kB, it's one of the smallest files you'll download all day.
Click here to visit the nDo website
Click here to read a 'get started' tutorial from artist Philip Klevestav
Tags: nDo, normal map, Photoshop, plug-in, Teddy Bergsman