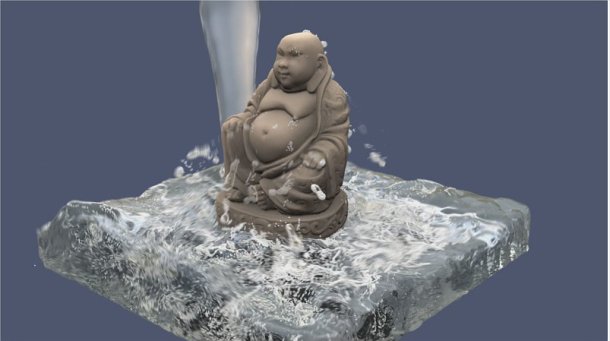 Independent developer Samir 'Katachi' Kharchi has posted a demo video of the first liquid simulator for Cinema 4D.
The video for Kharchi's upcoming DPIT Effex 1.5 plug-in shows a range of standard 'water falling into a box' demo shots – and also, tantalisingly, a brief clip from a more complex scene of water flooding a city street – but quickly moves on to more complex simulations, including automatic foam generation, and multiple liquid types mixing according to density or viscosity.
You can view the video on the product website here.
The plug-in is currently on pre-order at a special discounted rate of €699 (around $910).
We'll post more details when we have them.