We've just opened the CG Channel store and have started shipping many Gnomon Workshop DVD's including the new titles by Neville Page, Waylon Brinck (Unreal) and more. Currently, the store is only shipping physical Gnomon DVD's, but we'll be supporting digital downloads in the near future. We will also soon be offering software products from other vendors.
New Gnomon Workshop Titles Available: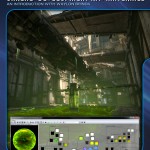 In this video, Waylon Brinck teaches the fundamentals of creating materials in the Unreal Development Kit. Waylon begins by showing examples of what's possible to create in Unreal, then dives directly into the basic features of the editor. With an eye on developing a deep fundamental understanding of the tools, Waylon covers a variety of progressively more advanced features, with plenty of examples along the way. You'll also receive a brief introduction to more advanced features like vector math and reflections, as well as performance optimization. Whether you're new to material creation in general, or just new to Unreal, this video contains everything you need to get up to speed quickly.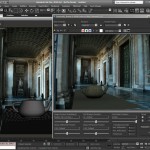 In this DVD, Alessandro Cangelosi will lead you through various rendering techniques necessary to accomplish different tasks such as architectural realistic rendering, creating procedural natural environments, live integration, scripting, and secondary effects such as depth of field and volume lighting. He talks about procedural modeling, shading, lighting, and scene management using mental ray, then composites the rendered passes using Autodesk Combustion and Composite, (aka Toxik), to achieve a film or photorealistic look. Alessandro also takes a look at how to control rendering features using MAXScript to add some custom tools to the pipeline.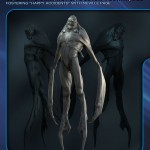 In this DVD, Neville offers alternative approaches to developing ideas, specifically for character concept development. There are times you want to approach a project with great specificity and then other times you want to put aside presumption and allow for "it" to happen to you. This DVD explores a few approaches to fostering "happy accidents" and ways to efficiently "see" quickly. Neville begins in Photoshop®, very quickly sketching random shapes and areas of value to "find" an image within. After discovering an intriguing image, he takes it to near completion, revealing the importance of staying open to new ideas as he develops a creature. From there he explores the same ideas for head and creature development using ZBrush's mirroring tool. Finally, he finishes with a sculpted ZBrush "sketch" showing ways to keep creativity alive while working in 3D.
Vehicle Design with Alex Jaeger – Volume 1 and Volume 2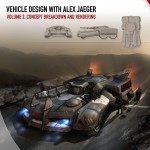 In this series, Alex Jaeger demonstrates his process for designing a futuristic military vehicle based on descriptions from a science fiction screenplay. In this first volume, he covers the ideation phase through to completing a detailed three-quarter view drawing in Photoshop®. Alex discusses his design philosophy, informed by his automotive design background, and he uses key story details to inspire his decision making. As he starts to sketch in Photoshop, you will see his process for roughing in quick ideas and choosing which of those ideas is most successful based on the visual strength of each design and how well it adheres to the script's guidelines. Alex then picks a sketch to develop into a refined three-quarter view drawing, and demonstrates his techniques for detailing the vehicle and making sure that all the parts fit and flow together with a theme. Finally, Alex discusses the value of using reference as he adds elements to his futuristic vehicle to keep it believable but relevant to its world.