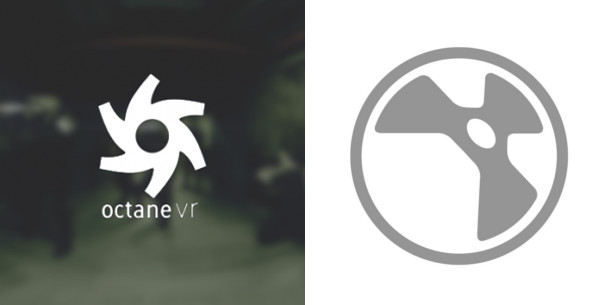 Otoy has rolled out Nuke and After Effects support for OctaneVR, the subscription-only version of OctaneRender, its GPU-based production renderer.
Unlike OctaneVR's existing integrations with DCC and CAD tools, the Nuke and After Effects plugins – the latter of which is still officially in alpha – are free to all OctaneVR subscribers.
An online-only, rental-only alternative to perpetual licences of OctaneRender
On its release in 2015, OctaneVR was pitched as an edition of OctaneRender designed for creating virtual reality experiences as opposed to offline visual effects.
However, since the core feature set is identical, and since OctaneRender supports 360-degree output, it has effectively evolved into a subscription scheme for users who don't want to buy perpetual licences.
It's more restricted than OctaneRender: you have to stay online at all times to connect to the licence server, you can only use up to two GPUs, and network rendering is not supported.
However, it does come with its own dedicated option for Octane Render Cloud (ORC), Otoy's cloud-based rendering service, which can also compress rendered footage for playback on Gear VR headsets.
New free Nuke and After Effects plugins, alongside paid plugins for most common 3D software
Unlike OctaneRender, OctaneVR isn't available as a standalone renderer: you rent it as a combo package along with the connectivity plugin for a 3D application.
At the time of writing, the list includes 3ds Max, Blender, Cinema 4D, DAZ Studio, Houdini, LightWave, Modo and Poser, along with a range of CAD tools.
The new Nuke and After Effects plugins are the first integrations to be available free, and can be downloaded by any OctaneVR user with an active subscription.
The Nuke version is also noteworthy in that the Nuke plugin for OctaneRender itself is commercial, and priced at $269 on top of the core software.
Pricing and availability
The Nuke and After Effects plugins are free downloads for users with active OctaneVR subscriptions. The After Effects version is still in alpha, and has a number of known limitations.
Subscriptions cost $20/month for the renderer plus one of the commercial integration plugins, as does a subscription to ORC for OctaneVR. The software is CUDA-based, so you'll need a suitable Nvidia GPU.

Read more about OctaneVR for Nuke and After Effects on Otoy's forum
Read more about OctaneVR on Otoy's product website
Tags: After Effects, alpha, download, free, GPU-accelerated, GPU-based, integration, nuke, Octane Render Cloud, OctaneRender, OctaneVR, ORC, Otoy, plugin, pricing, renderer, rendering, rental-only, subscription