Friday, June 16th, 2017

Posted by Jim Thacker
Get FXhome's free Ignite Express 2017 effects plugins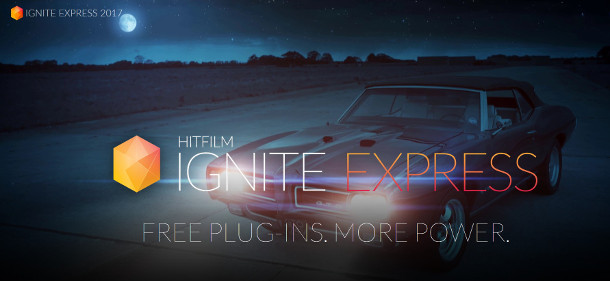 FXhome has released Ignite Express 2017, a set of 94 free effects plugins for common editing, grading and compositing software, including After Effects, Nuke and DaVinci Resolve.
The plugins, which are drawn from the company's commercial Ignite Pro 2017 collection, include a range of keying, colour correction and 360-degree video tools, and are not limited in any way.
A free set of tools for keying, grading and common effects tasks
FXhome has a track record of making tools available for free – the latest free version of HitFilm, its editing and compositing software, came out last month – but this is the first time it has done so with its plugins.
The new Express edition comprises 94 of the 150 plugins from the full Ignite Pro collection, which equates to roughly 300 of the 500-odd total effects and presets.
Among them, you get a good range of keying tools, including hue, colour difference and luminance keying, plus a range of spill removal and matte enhancement tools for tidying up the results.
You also get the automated colour correction tools from Ignite Pro and some of the grading tools, including readymade day-for-night and three-strip colour effects.
Other plugins provide blur, distortion, grain and time-warping effects; plus viewing and video-tranformation tools for working with 360-degree video.
You can find a full list of the plugins included here, and a comparison with Ignite Pro 2017 here – the commercial version adds a range of denoising, image-repair, film damage and particle effects.
Pricing and availability
Ignite Express 2017 is available for After Effects, Premiere Pro, FCP X, Motion, Catalyst, DaVinci Resolve, Nuke, Edius, Media Composer and Vegas Pro, running on 64-bit Windows 7+ and Mac OS X 10.9+.
The software is free, but to download it, you'll need to share the link on Twitter, Facebook or Google Plus. Ignite Pro 2017 is available for the same host software, and costs $199.
Read a full list of plugins in Ignite Express 2017 on FXhome's website
(Includes link to download the software for free)