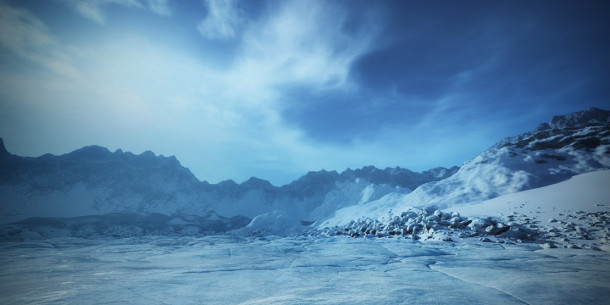 Image created using CloudFactory Ozone by Mukul Soman.
e-on software has released CloudFactory Ozone 2015, the latest update to its atmospheric plugin for 3ds Max, Maya, Softimage, Cinema 4D and LightWave, previously named plain old Ozone.
The update, which is free to registered users, makes the plugin compatible with Cinema 4D R16.
And, as far as we can tell, that's pretty much all that's changed. The product's webpage mentions the physically accurate sunlight model, but we're not sure how it differs from its implementation in Ozone 2014.
Ozone also supports the 2015 releases of 3ds Max, Maya and Softimage, LightWave 11.6 and V-Ray 3.0 for 3ds Max. Support for LightWave 12 and V-Ray 3.0 for Maya is in the works.
Pricing and availability
CloudFactory Ozone 2015 is available now for its host applications running on 64-bit Windows XP and above and 64-bit Mac OS X 10.6 and above. A new licence costs $295; network rendering licences cost $95 each.
The free, non-commercial PLE edition of the software has also been updated to version 2015. Renders are limited to 720p (or HD for stills) and may be watermarked, and there are several other restrictions.
Read more about CloudFactory Ozone on the product webpage
Tags: 3ds max, atmosphere, Cinema 4D, cloud, CloudFactory Ozone, CloudFactory Ozone 2015, e-on, e-on software, LightWave, Maya, new features, Ozone, plugin, price, release date, softimage