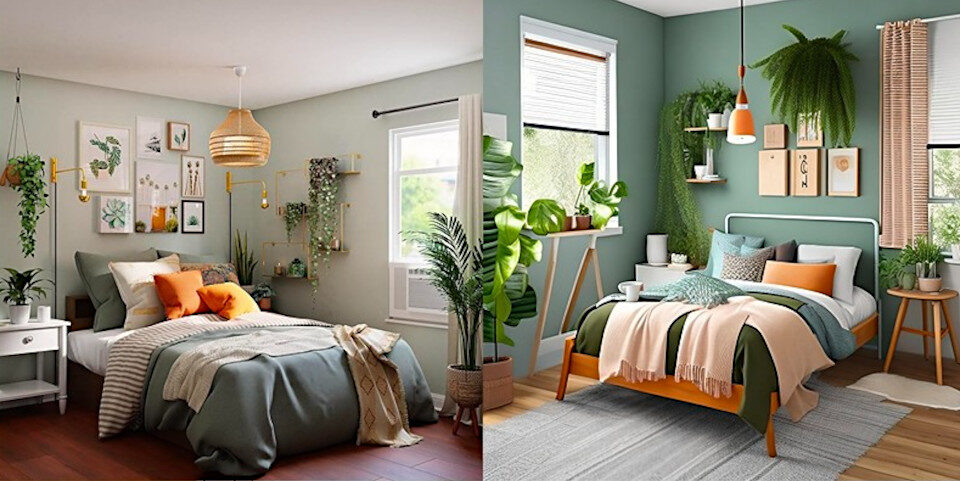 Stable Diffusion creator Stability AI has launched Stable Diffusion Reimagine, a new AI-based web app that automatically generates variants of a source image in a similar visual style to the original.
Potential uses for CG artists include quickly exploring variant looks or compositions for concept art, illustrations, visualisations and character or environment designs.
Stable Diffusion Reimagine is now available via AI image processing website Clipdrop, which Stability.ai acquired earlier this month, with the company also planning to release the code open-source.
Quickly generates variant compositions and details for uploaded source images
Stable Diffusion Reimagine replaces the text-to-image algorithm used by Stable Diffusion itself with a new algorithm designed for image-to-image generation.
The source image is encoded – according to Stability.ai's blog post, no actual pixels are used from the original image – and enough noise added to generate variations during processing.
The process generates "similar looking images with different details and compositions", making it possible to quickly generate variant viewpoints, compositions and colour schemes for an image.
The examples in the blog post use photorealistic images – an architectural interior and a portrait image – but there are obvious potential uses for exploring variant looks for a wide range of designs.
Compared to the the text-to-image algorithm, it is difficult to guide the output precisely, but it is possible to generate variations very quickly: a matter of seconds for each set of four.
Available via the Clipdrop website, along AI upscaling and background removal tools
Stable Diffusion Reimagine is available via the web version of Clipdrop, the AI imaging tool that Stability AI acquired earlier this month.
The website also features online apps for a range of common image-processing tasks, including image upscaling, image relighting and text, object and background removal.
At the time of writing, it doesn't seem to have been added to the other edition of Clipdrop, which include iOS and Android apps, and a desktop application that integrates with Photoshop.
Pricing and availability
Stable Diffusion Reimagine can be used in a standard web browser via the Clipdrop website.
You can preview the variant images online by registering for a free Clipdrop account, but downloading higher-resolution versions requires a paid Clipdrop subscription, which costs £7.90/month or £60/year.
Stability AI plans to release the source code for Stable Diffusion Reimagine via its GitHub repo, although it hasn't announced a date for that yet.

Read Stability AI's announcement of Stable Diffusion Reimagine
Try Stable Diffusion Reimagine via the Clipdrop website

Editor's note: generative AI art tools are still a contentious one for many artists. You can read a good summary of the legal and ethical issues in this article on The Verge.
Tags: AI art, arch viz, architectural visualization, Clipdrop, color variations, compositional variations, Concept Art, detail variations, generate variations, generative AI, illustration, look variations, price, Stability.ai, Stable Diffusion, Stable Diffusion Reimagine, subscription, system requirements, visualization