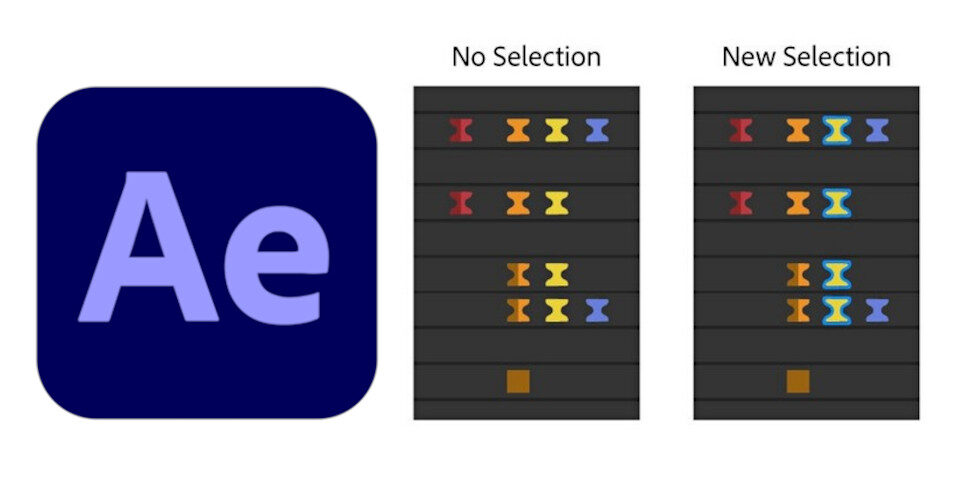 Adobe has released After Effects 22.6, the latest version of the compositing software.
Colour code keyframes in the timeline to make projects easier to navigate and edit
Version 22.6 largely a bugfix release, but it does add one new workflow feature: the option to colour-code keyframes in the timeline to help organise projects visually.
Colours remain consistent when keyframes are selected, as shown in the image above, and it's possible to select all of the keyframes in a colour group, making it a quicker way to edit as well as navigate projects.
Pricing and system requirements
After Effects 22.6 is available for Windows 10 and macOS 10.15+ on a rental-only basis. In the online documentation, the release is also referred to as the August 2022 update.
Subscriptions to After Effects cost $31.49/month or $239.88/year, while All Apps subscriptions, which provide access to over 20 of Adobe's creative tools, cost $82.49/month or $599.88/year.

Read a full list of new features in After Effects 22.6 in the online release notes
Tags: Adobe, After Effects, After Effects 22.6, animation, August 2022, color code keyframe, compositing, keyframe, motion design, motion graphics, new features, price, system requirements, timeline, vfx, visual effects