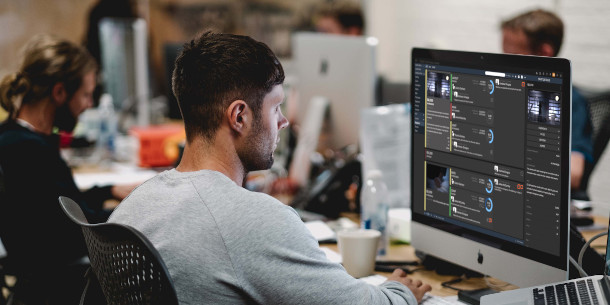 NIM Labs has rolled out NIM 5.0, the latest version of its studio management platform.
The update overhauls NIM's user interface, particularly for artists' timecards, and introduces Payroll, a new timecard-based system that calculates user cost per pay period based on a set of defined rules.
A locally installed alternative to cloud-based production-management systems
Developed in house at LA post facility Ntropic, NIM is intended to provide a locally installed alternative to cloud-based production management platforms.
Although users view and manage jobs within a standard web browser, the system is supplied as a virtual machine that can be installed behind a company's firewall.
It provides a fairly standard range of scheduling, production tracking and shot review features, plus more specialised features for timecard management, bidding jobs, and financial projections.
Users include VFX houses Digital Domain and Glassworks, and commercials specialist Taylor James.
NIM 5.0: redesigned timecards and new timecard-based payroll system
NIM 5.0 overhauls the system's user interface with NIM Labs' describing the new design as "more aligned to how [artists] actually think".
In particular, timecards have been completely redesigned, with support for different time types including personal time off, sick leave and billable verus non-billable hours.
Managers can preview a breakdown of how time was spent per location or user, to help determine whether artists are being overworked on specific tasks or projects.
Other new features include a rate table to track artist pay rates over time; data charts to compare a breakdown of profit margins across different studio locations or departments; and a visual overview of how efficient a facility is in hitting job targets compared to estimated hours.
The update also introduces a new timecard-based Payroll system, which calculates artist cost per pay period based on a set of custom rules.
The new system supports variable rates of pay for artists, unlike the current fixed-rate model.
According to NIM Labs, "with the new system, studios can more easily meet compliance regulations for different regions [of the world] by setting up guaranteed rates, minimum working hours and more".
Pricing and system requirements
NIM 5.0 is available now. Subscription costs $40/month or $360/year.
NIM is delivered as a preconfigured Ubuntu Server virtual appliance. Users can use virtualisation tools like VirtualBox or vSphere to run the virtual machine on Windows, other flavours of Linux and macOS.

Read an overview of the new features in NIM 5.0 on NIM Labs' website
Read a full list of new features in NIM 5.0 in the online documentation
Tags: cost tracking, financial management, financial projection, motion graphics, new features, NIM, NIM 5.0, NIM Labs, Ntropic, payroll system, price, production tracking, project management, rate table, rates of pay, shot review, studio management, system requirements, timecard, vfx, visual effects, visualization