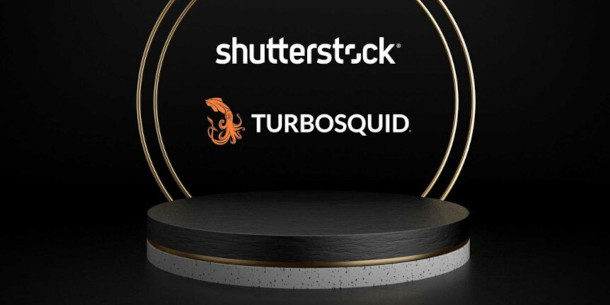 One of the giants of the stock image market is to acquire the giant of the stock 3D model market: Shutterstock is to buy TurboSquid for $75 million in cash.
The deal, which is due to close next month, will make Shutterstock the world's largest online 3D marketplace.
The largest online 3D marketplace, and one of the oldest
Founded in 2000, TurboSquid is one of the oldest online marketplaces for 3D content.
Although newer rivals like CGTrader and the Sketchfab store have sought to differentiate themselves by offering sellers higher royalty rates, one of the strengths of TurboSquid is its scale.
At the time of writing, its online store lists just under 950,000 products: a fraction of the 350 million stock images available on Shutterstock, but large by the standards of 3D.
According to TurboSquid, its clients include "over half of the Fortune 100" companies, including "film and television, retail, gaming, news media, advertising, architecture and defence".
The firm has also recently branched out into business services, launching Kraken Pro, an AI-based system for organising studios' own model libraries.
Few details about what, if anything, will change for users
Kraken is namechecked in Shutterstock's announcement of the buyout, as is PixelSquid, TurboSquid's subsidiary site selling 3D objects for Photoshop.
Other than that, there's no information about whether Shutterstock plans to continue offering all of TurboSquid's existing services once the deal closes next month.
The announcement also doesn't state whether TurboSquid will continue to operate as a separate website, or will eventually be integrated with Shutterstock; and whether royalty rates for sellers will change.
We'll update if we get any more information.
Read Shutterstock's announcement that it is to acquire TurboSquid
Tags: acquisition, buyout, CGTrader, closing date, Kraken, Kraken Pro, online marketplace, Photoshop, PixelSquid, price, roayalty rates, Shutterstock, Sketchfab, stock 3D model, stock image, stock photo, terms, TurboSquid