Artist and tools developer Constantin Paschou – aka The French Monkey – has released MoFractal, a new Cinema 4D plugin for generating 3D fractals for illustration or motion graphics work.
Create animated fractal geometry inside Cinema 4D for illustrations or motion design
Inspired by a YouTube tutorial by motion designer Florian DKS, MoFractal creates 3D-fractal-style geometry directly inside Cinema 4D.
The plugin adds a set of fractal primitives to Cinema 4D, the properties of which can be modified through simple slider-based controls.
It comes with presets and reference set-ups, intended to show the range of effects that can be created.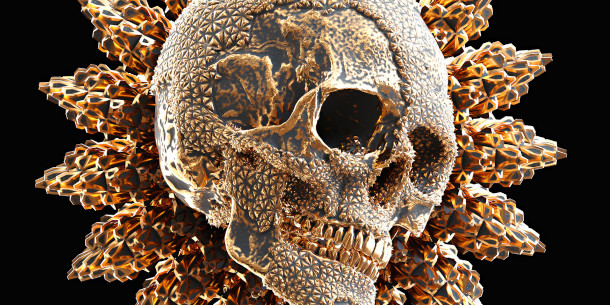 As well as creating static patterns, the fractal geometry can be animated, creating a range of interesting motion graphics effects, or generated from the surface of existing meshes, as shown in the illustration above.
Pricing and system requirements
MoFractal is compatible with "all versions of Cinema 4D". It costs $19.99.
Read more about MoFractal for Cinema 4D on the product website
Tags: 3D fractal, animated fractal, Cinema 4D, Constantin Paschou, Featured Articles, fractal, illustration, MoFractal, motion design, plugin, price, system requirements, TFM, The French Monkey