Friday, September 7th, 2018

Posted by Jim Thacker
Cospective releases cineSync 4.1.5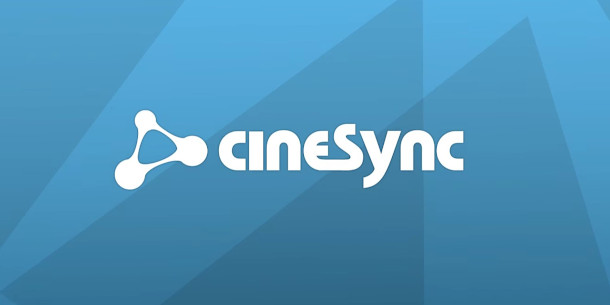 Cospective has released cineSync 4.1.5, the latest update its remote shot review and approval tool, adding the option to play back multiple clips as a single continuous file sequence.
The update was released at Siggraph 2018, but we didn't get to it at the time amid the other show news.
An industry-standard solution for remote shot review and approval
Since its release in 2005, cineSync has become the visual effects industry's go-to solution for remote shot review and approval, in use at studios including ILM and Sony Pictures Imageworks.
The software enables users on opposite sides of the world – for example, a director and the VFX facility, or staff at individual studios within a company – to watch work-in-progress shots in sync.
It runs on all major operating systems, supports high-definition, high-frame-rate video, and comes with a set of built-in tools for drawing annotations directly onto the image.
Notes can then be exported in PDF format to circulate to artists working on a project.
New in cineSync 4.1.5: file sequence playback
The main new feature this time round is file sequence playback, which makes it possible to play back multiple clips as a continuous sequence, letting users view a shot in the context of those surrounding it.
Handles can be set on a per-playlist or per-file basis to automate the removal of slates.
File sequences can be extended or re-ordered at any time, with any notes applied to shots in the sequence still exporting back to production-tracking tools like Shotgun or ftrack against the correct shot version.
Other than that, the changes are mainly bugfixes and, in the case of users with Pro accounts, improved integration with Shotgun and ftrack. You can find a full list of changes via the link at the foot of the story.
Pricing and availability
cineSync 4.1.5 is available now for Windows 7 and above, Linux and Mac OS X 10.10 and above.
The software is available on a rental-only basis, with basic accounts starting at $99/month for two users, and Pro accounts starting at $319/month for two users. You can see a feature comparison here.

Read a full list of new features in cineSync 4.1.5 on Cospective's blog