Friday, May 25th, 2018

Posted by Jim Thacker
BabylonDreams releases vrscene GUI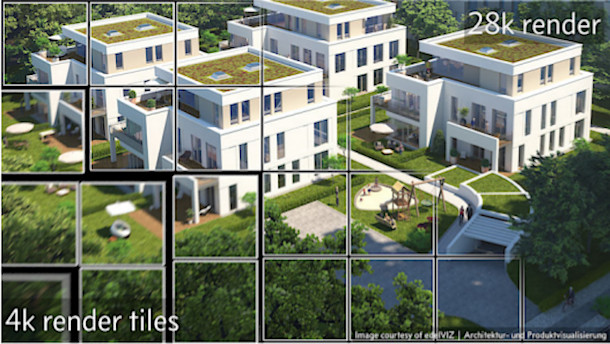 BabylonDreams – aka TD and VFX producer Alexander Kucera – has released vrscene GUI, an inexpensive new render utility that he describes as "the Swiss Army knife of V-Ray rendering".
The software, which enables users to adjust files in V-Ray's .vrscene format on the fly, is intended to improve rendering workflow, particularly for individual artists and small companies.
Edit .vrscene files to change render properties or split renders into batches
vrscene GUI enables users to edit V-Ray Scene files exported from any version of V-Ray that supports them, changing render properties including resolution, frame range, output path and render region.
The software can also be used to split an individual still into slices for rendering on multiple machines, or split a render range into multiple batch files for manual rendering.
As well as exporting render batches, users can kick off renders directly within vrscene GUI itself: an option described as being primarily for simpler scenes or quick test renders.
It's also possible to switch a scene from the CPU to the GPU render engine, adjust GPU render settings, and use pre- and post-render commands – for example, to shut down a workstation after rendering.
The software has been tested in production by "more then 20 artists from different companies" and comes with some nice testimonials from architectural visualisation firms Pixelwerk and edelVIZ.
Pricing and availability
vrscene GUI is available for Windows and macOS. It should work with .vrscene files generated by any edition of V-Ray, but has been tested with V-Ray 3.6 for Maya and Modo, on Windows 7, 10 and macOS 10.12.
A freelance licence has an MSRP of €50 (around $58) while a company licence, for studios with 2-10 users, has an MSRP of €100 ($117). At the time of posting, the software is available at a launch discount.