Monday, September 25th, 2017

Posted by Jim Thacker
WTools3D releases LWCAD Lite 5.25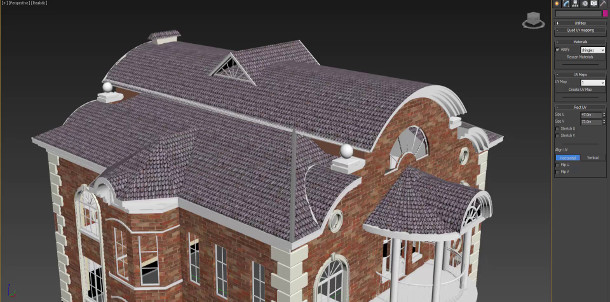 WTools3D – aka developer Viktor Veličko – has released LWCAD Lite 5.25, the latest update to the 3ds Max and Cinema 4D edition of LWCAD, his popular LightWave modelling toolset.
The update adds three new tools for quickly UV mapping models, plus five new Cut tools for interactively slicing or drilling geometry.
A cut-down set of tools from the LightWave edition of LWCAD
A fixture of many LightWave artists' toolboxes for over a decade, LWCAD provides a complete set of CAD tools within the software, including a powerful set of real-time Boolean and NURBS tools.
The new Lite edition – formerly known as Project FuturArch – contains an "introductory" set of tools from the LightWave edition.
These include dedicated architectural visualisation tools for creating parametric walls, floors, windows, roofing, doors and fences, plus some of the more general modelling tools.
New in version 5.25: new UV mapping and interactive cutting tools
To that, the 5.25 update adds three new UV mapping tools: Rect UV, Quad UV and Random UV.
The toolset makes it possible to assign tileable texture maps to 3D models and position them interactively by dragging and dropping in the viewport, as you can see in the demo video on the LWCAD homepage.
The update also adds five new tools for interactively slicing, drilling or intersecting multiple objects, including a Knife tool and linear, rectangular, arc and circular cut tools.
Pricing and availability
LWCAD Lite 5.25 is available for 3ds Max 2013+, running on 64-bit Windows 7+; Cinema 4D R17+, running on 64-bit Windows 7+; and Cinema 4D R18+ on macOS 10.12. It costs $149.

Read more about LWCAD Lite on the LWCAD website
Find a full list of features in LWCAD Lite in W3DTools' online manual