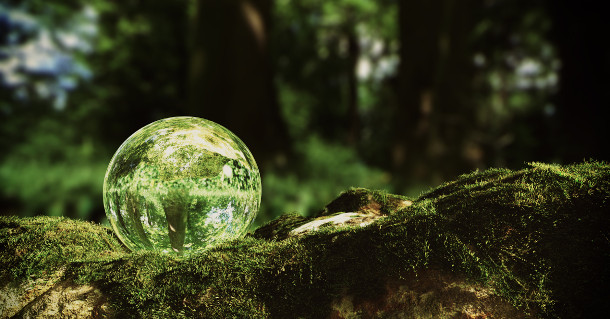 Image: Gert-Jan Mudde

E-on software has released Vue Infinite 2016 Release 3 and Vue xStream 2016 Release 3 (R3), the latest versions of its digital nature tools, improving user experience and performance when saving scenes.
The releases also extend the new Path Tracer renderer, added in the original Vue 2016.
Faster file saving, other performance improvements
The releases, which are free to registered users, continue e-on's new policy of quarterly updates, although unlike March's R2 releases, the focus is more on performance than new features this time round.
The update improves scene saving, speeding up the process by "up to 4x" and reducing file size "up to 2x".
There have also been what e-on describes as "major performance/responsiveness/stability" improvements, although it doesn't go into detail; and introduces support for Hi-DPI displays on macOS as well as Windows.
Updates to the new Path Tracer engine and HDR rendering
The Path Tracer render engine gets support for some of the features in Vue not supported on its initial release, including soft shadows, blurry reflections and refractions, and Spectral Cloud layers.
There are also improvements to HDR rendering, including a new Sun Visibility parameter when rendering Spectral Atmospheres; and automatic deactivation of tone mapping when saving in HDR or EXR format.
Other changes include a new cloud opacity modulation system. You can read a full list via the link below.
Pricing and availability
Vue Infinite 2016 R3 and Vue xStream 2016 R3 are available now for 64-bit Windows 7+ and Mac OS X 10.6+. Vue xStream integrates Vue with these versions of 3ds Max, Cinema 4D, LightWave, Maya and Softimage.
New licences of Vue Infinite 2016 R3 cost $1,295; new licences of Vue xStream 2016 R3 cost $1,695. The updates are free to registered users of Vue Infinite 2016 and Vue xStream 2016.
In addition, e-on has released Vue 2016 R3 PLE, the free learning edition of the software. It has all of the features of Vue xStream, but caps still renders at full HD and animations at 720p, and watermarks output.
Read a full list of new features in Vue Infinite 2016 R3 and Vue xStream 2016 R3
Tags: atmosphere, cloud opacity, digital landscape, digital nature, e-on, e-on software, HDR, landscape generation, new features, path tracer, path tracing, price, Release 3, saving, speed boost, Vue, Vue 2016, Vue Infinite, Vue Infinite 2016, Vue xStream, Vue xStream 2016