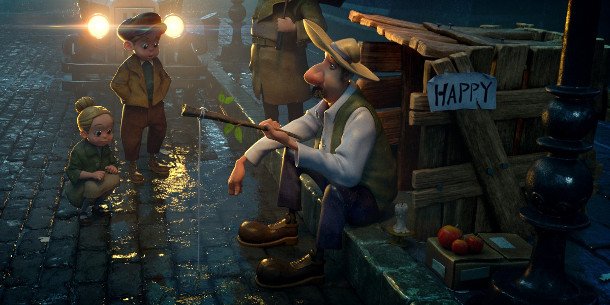 Gnomon has announced its 2017 Student Show: a free exhibition of the amazing art work created by students at the leading international CG school.
See some of the world's best new student CG work
Curated by Gnomon founder and president Alex Alvarez, the show, which takes place at the school's own Gnomon Gallery, is a chance to see work from Gnomon's recent Best of Term awards.
The image above, Fishing for Happiness by Allan Bernardo, was the Grand Prize winner for Spring 2016.
By extension, it's also a chance to see some of the best student CG work being created anywhere in the world: previous Best of Term winners have gone on to win awards at The Rookies, the prestigious international prizes formerly known as the CG Student Awards.
Opening reception on Friday, then on display until 5 April
The opening reception for Gnomon's 2017 Student Show takes place at the Gnomon Gallery in Hollywood from 7-11pm on Friday 17 24 February. It's free to attend, and open to the public.
Updated: Due to severe weather, the opening reception has now been postponed until Friday 24 February.
The gallery is open from 9am to 6pm weekdays, and the show runs until 5 April 2017.
Read more about Gnomon's 2017 Student Show on the school's website
(Includes directions to the venue)

Full disclosure: CG Channel is owned by Gnomon – School of Visual Effects, Games and Animation.
Tags: Alex Alvarez, Allan Bernardo, Best of Term, best student CG work, exhibition, free, Gnomon, Gnomon - School of Visual Effects Games and Animation, gnomon gallery, reception, show, student art work