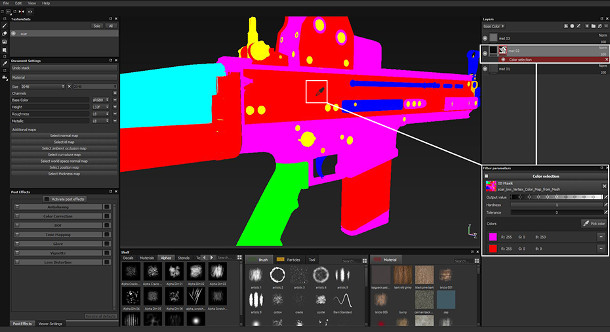 Allegorithmic has released Substance Painter 1.1, the first major update to its next-gen games texture painting tool since its official release two months ago.
The release adds some fairly significant features, including the options to generate masks from material IDs, copy and paste entire layer stacks between materials, and to export all selected outputs as a single PSD.
There is also a new ZBrush-style Lazy Mouse system for automatically smoothing hand-drawn curves and lines.
Pricing and availability
Substance Painter is available now for Windows and Mac OS X. It costs $590 for a Pro licence or – if you make under $10K/year in revenue – $149 for an Indie licence. The upgrade is free for registered users.
Read more about the new features in Substance Painter 1.1
Tags: Allegorithmic, games, Lazy Mouse, mask, material ID, new features, next-gen, painting, PSD export, Substance Painter, Substance Painter 1.1, texturing