Thursday, March 13th, 2014

Posted by Jim Thacker
3D-Coat gets new, improved UV algorithm – by accident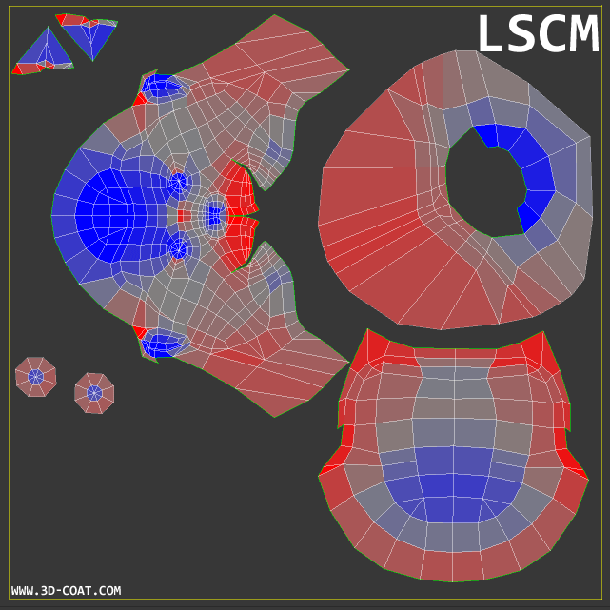 LCSM, ABF and 3D-Coat's new GU (Global Uniform unfolding) UV unwrapping algorithms in action on the same model. According to 3D-Coat insider Christoph Werner, the GU algorithm was originally only added to fix a bug.
Voxel sculpting and retopology package 3D-Coat has gained a new, improved UV unwrapping system – largely by accident, according to artist and 3D-Coat collaborator Christoph Werner.
In a post on his 3D-Coat blog, Werner notes that the new GU (Global Uniform unfolding) algorithm introduced in version 4.0.16C wasn't originally intended to be a new feature, but was introduced to fix a crash.
However – at least on the models shown in the blog post – the new system produces significantly less UV distortion than the existing LSCM and ABF algorithms.
3D-Coat 4.0.16C is available as the current beta build of 3D-Coat for Windows. The Mac OS X and Linux versions are still on an earlier version, according to the download page.
Read more about the GU UV unwrapping algorithm on Christoph Werner's blog
Download the current beta builds of 3D-Coat from Pilgway's forum