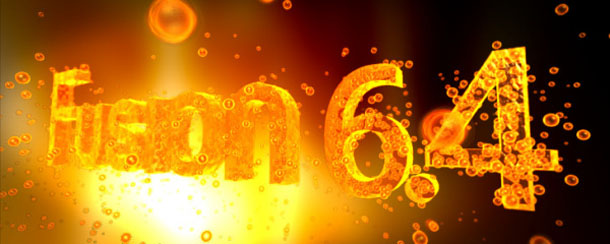 Eyeon Software has released Fusion 6.4, the latest update to its node-based compositing application.
Key features in version 6.4 include Replicate 3D, a new tool that enables particles or the vertices of a mesh to be substituted for geometry.
The new release also supports the ARRI RAW and Phantom camera RAW file formats; and streamlines interoperability with Avid editing systems and The Pixel Farm's camera-tracking package, PFTrack.
There are also the usual range of minor updates, which you can read about on the eyeon website. Following last year's Fusion price cut, the cost of Fusion 6.4 remains unchanged at $2,495.

Read a full list of new features in Fusion 6.4 on the eyeon Software website
Tags: ARRI, Avid, compositor, eyeon Software, Fusion 6.4, geometry particles, Phantom, price cut, update