Friday, November 4th, 2011

Posted by Jim Thacker
Q&A: Bradley 'GMUNK' Munkowitz, design director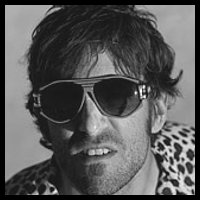 Bradley G. 'GMUNK' Munkowitz has over a decade of experience as a design director for the motion graphics industry. He entered the motion graphics world under the tutelage of Kyle Cooper at Imaginary Forces and has since functioned as a design director for international brands via his work at Transistor Studios, Buck, Prologue and Black Swan.
He spent the entirety of 2010 playing in the darkness at Digital Domain leading a black-ops team of GFX all-stars to concept, design and execute over 12 minutes of holographic content for the feature film TRON: Legacy. In his spare time he swears by "Galactic Travel, Botany and the finest Vegan Cuisine" and "devotes his passion to reconstructing Pornographic Fruits and Berries" – about which, more later.
His session at the Gnomon School of Visual Effects' online masterclasses, which goes out from 5-19 December, aims to break apart the design direction process, using examples from GMUNK's back catalogue.
Entitled 'GMUNKICKDOWN2011 – The Full Cycle of the Design & Directorial Process', the session focuses on the importance of reference, mood boards, and proper pre-production through pre-viz and storyboards; before examining the technical aspects of design, editorial, compositing and finishing.
We caught up with GMUNK to ask for his tips for young creatives, how to keep design fresh – and what's going on with those pornographic vegetables…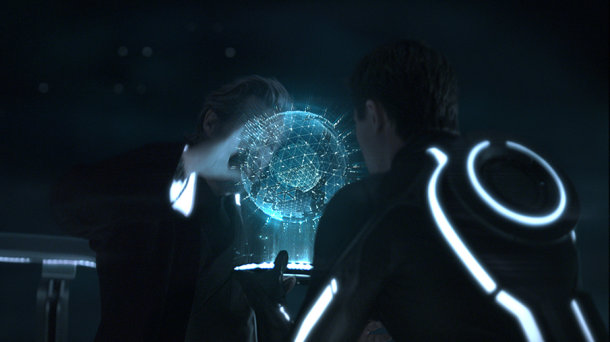 Solar Sailor, design directed by GMUNK at Digital Domain for the movie TRON: Legacy.
CG Channel: If you had to give a five-word pitch for the class, what would it be?
GMUNK: Five words? I'll do this in two parts. The first part is the overall message:
Self-Initiate Your Diverse Talents
And second part is the content within:
Inspirational Design Process Illuminating Direction
CGC: And what single thing to you most hope people remember after completing it?
GMUNK: Don't waste your talents doing client work all the time. Develop your own voice and express it in whatever medium is comfortable. Stay diverse in your skill set, and only specialize in coming up with fresh and unique creative. Use your resources to stay inspired and well versed on the craft. Keep it on the positive.
Okay, that's not really a single thing; more a set of encompassing ideas… but yes.
CGC: What one piece of advice would you give to a young artist hoping to become a design director?
GMUNK: Study the masters for the inspiration that you need to foster a lifestyle of creativity – and promote yourself well, and often. Presentation is everything.
CGC: What part of your working day most makes you think: 'This is why I do this job?'
GMUNK: The fact that I'm high all day, listening to dope jams in my headphones and being creative could be a lot worse. Plus, I love to solve design problems and cherish the process doing so.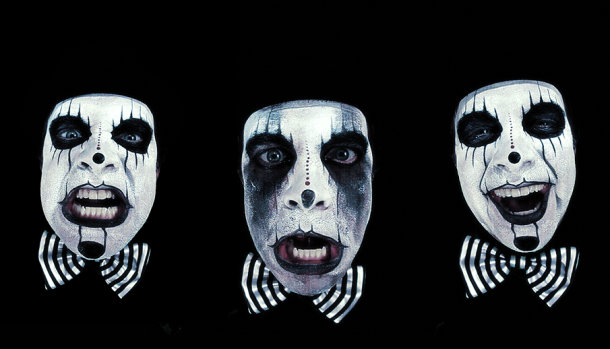 A projection created for the BOBO exhibition at Toronto's Pixel gallery. You wouldn't like him when he's angry.
CGC: If you could wave a magic wand and change one thing about the profession, what would it be?
The demise and subsequent jettison of all the horrific ad agency creatives into a pit of darkness, and a universal Clone Wars-style replication of the amazing ones. The wand has been waved…
You have, by some margin, the coolest list of leisure interests of any of this year's instructors. What's your favourite pornographic fruit and/or berry?
Oh man, it can be anything: all it needs is the perfect mutational pervitude. I like to create my own fictional names and biologies, but in the real world can be anything from Clementines to Carrots; Pears and Peppers to Parsnips and Potatoes. And then of course, there are the Mushrooms…
Visit the Gnomon website to enrol for the Master Classes ($295 for all 14 classes)
Full disclosure: CG Channel is owned by the Gnomon School of Visual Effects.