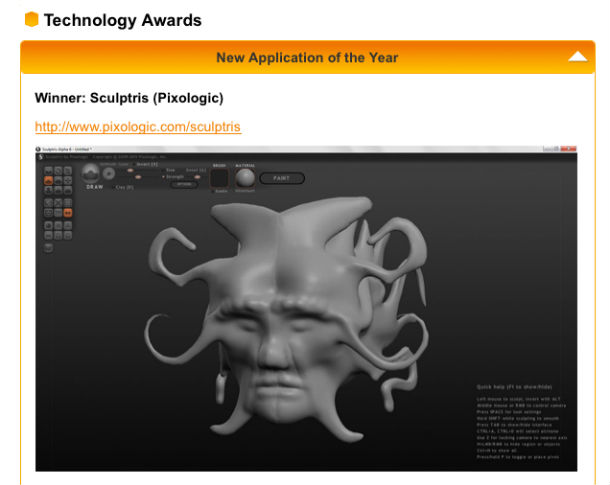 3D World magazine has announced the winners of its first international CG Awards.
Voting in the creative categories followed those of other recent awards, with Oscar-winner Inception also picking up the long-form VFX category, although Rango pipped Toy Story 3 as best anmimated film.
Crysis 2 won the award for best videogame graphics, while Method Studios and Crystal Dynamics picked up gongs for best ad and best FMV, respectively.
Over in the tech categories, Pixologic's Sculptris scoooped Best New Application, Softimage's Lagoa Multiphysics won Best Plug-In (despite… er, not being a plug-in) and Blender 2.5 won for Best Software Update.

Check out the other winners on the CG Awards website
Tags: 3D World, CG Awards, Crysis 2, Inception, Lagoa, Rango, Sculptris