Nvidia has announced Iray VR and Iray VR Lite, two new versions of its GPU-based rendering technology intended for creating photorealistic virtual reality content.
The new products were announced by CEO Jen-Hsun Huang at Nvidia's GTC 2016 conference.
Iray VR: reconstructing photorealistic environments from a light probe array
Given that a typical Iray render takes seconds or even minutes to calculate, even on a multi-GPU machine, whereas VR headsets have a refresh rate of 90fps, Iray VR isn't a real-time raytracing solution.
Instead, it adopts a technique familiar from game engines, and precomputes an array of light probes.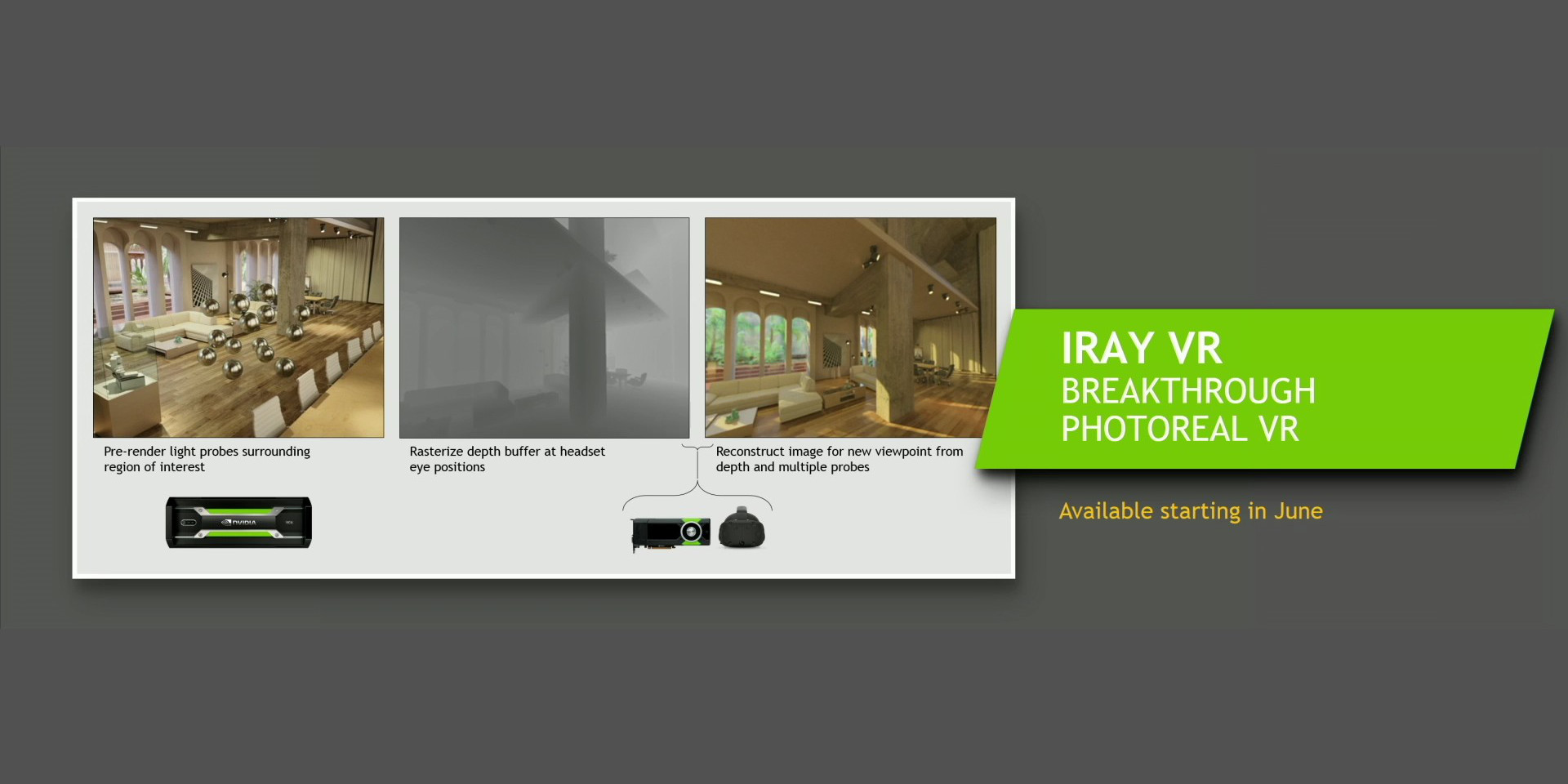 The demo scene shown in the GTC presentation used an array of 100 probes, each taking an hour to render on an "eight-GPU server" – presumably Nvidia's Visual Computing Appliance.
A workstation running a Quadro M6000 GPU can then generate a depth buffer from the point of view of each eye and reconstruct the scene in real time using the depth information and the light probes.
There isn't much info about Iray VR on Nvidia's site, so it isn't clear if those system requirements are absolute.
Huang noted that the GPU in the workstation needs a lot of graphics memory in order to fit all of the light probe data in the frame buffer, but not whether you can precompute fewer probes and use a lower-spec card.
However, with that hardware, the image quality looks pretty good. You can see the results from around 04:30 in the video, where Huang shows a VR reconstruction of Nvidia's new HQ, running on an HTC Vive headset.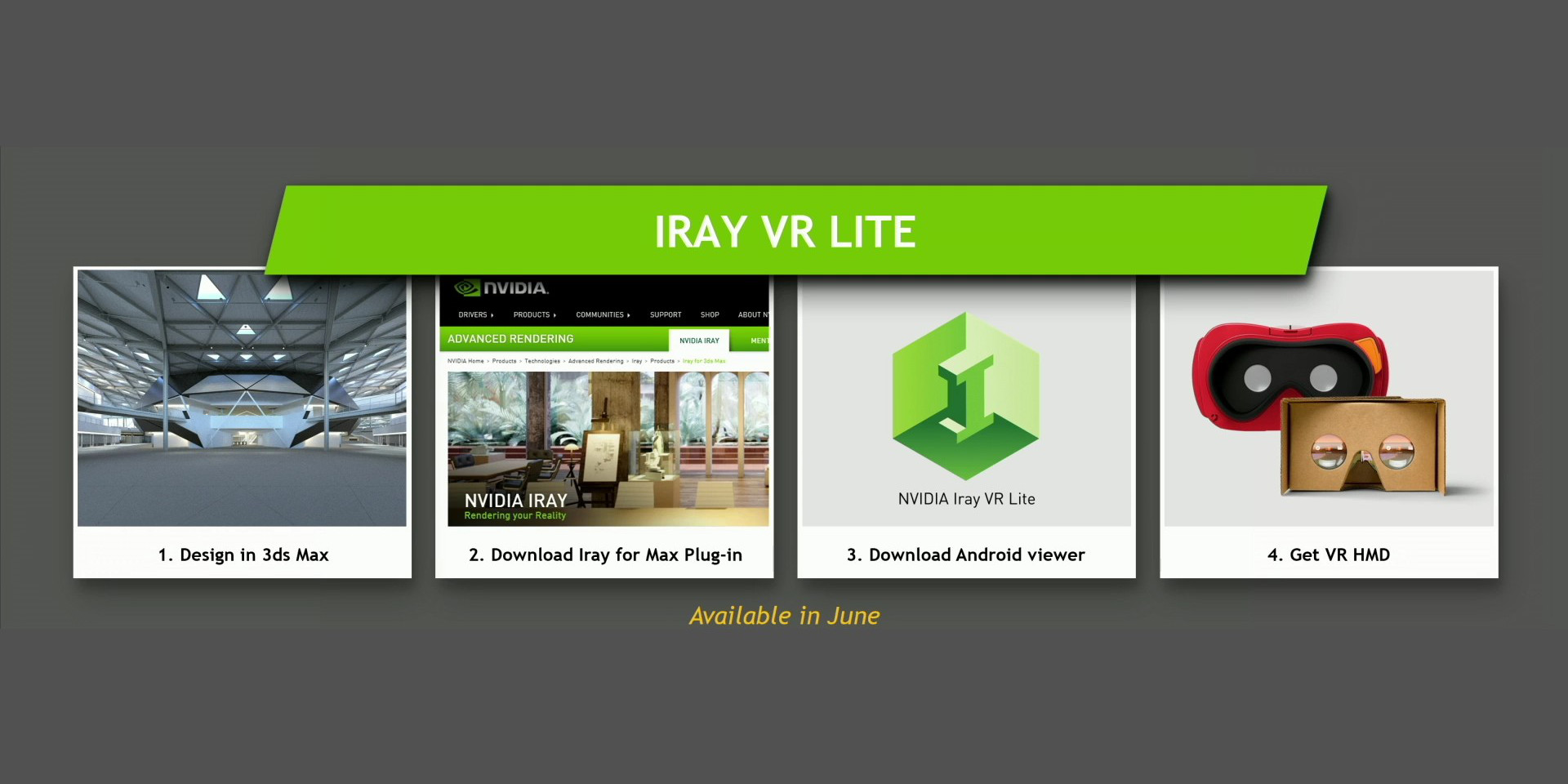 Iray VR Lite: navigating pre-rendered photospheres
If you don't have a top-of-the-range workstation card and access to a VCA, Nvidia is also launching Iray VR Lite: an Android app for viewing VR content on a mobile device using Google's Carboard headset.
Using any DCC application that supports the standard version of Iray, such as 3ds Max or Maya, an artist can render a CG environment as a static 'photosphere' which can then be viewed in real time via the Android app.
Pricing and availability
Nvidia hasn't announced pricing for either product yet, although we'd imagine that the Iray VR Lite viewer will be a free download. Both Iray VR and Iray VR Lite are due to become available in June.
Read about Iray VR on Nvidia's blog
(No extra technical information at time of posting)
Tags: 3ds max, Google Cardboard, HTC Vive, iray, Iray VR, Iray VR Lite, Maya, NVIDIA, Oculus Rift, photorealistic, Quadro M6000, real time, rendering, VCA, virtual reality