The Gnomon Workshop has released Introduction to V-Ray, a comprehensive guide to Chaos Group's industry-standard renderer, focusing particularly on Maya, and recorded by Psyop CG supervsior Stephen DeLalla.
A complete 10-hour guide to V-Ray and the fundamentals of rendering workflow
Over the course of over 10 hours of training, DeLalla explores every aspect of V-Ray, beginning with a discussion of fundamental rendering concepts like linear workflow and colour management.
The video then moves on to explore lights, materials and render settings, and to introduce the new features on V-Ray 3.0 and 3.1, including its integration with Maya's XGen instancing system.
Along the way, DeLalla introduces key concepts like displacement, global illumination, render elements, proxies, the Physical Camera, and effective usage of V-Ray's Adaptive DMC
DeLalla also discusses key V-Ray materials in detail, including the basic VRayMtl material and the Blend, Car Paint, Two Sided, Hair, Fast SSS and Skin materials.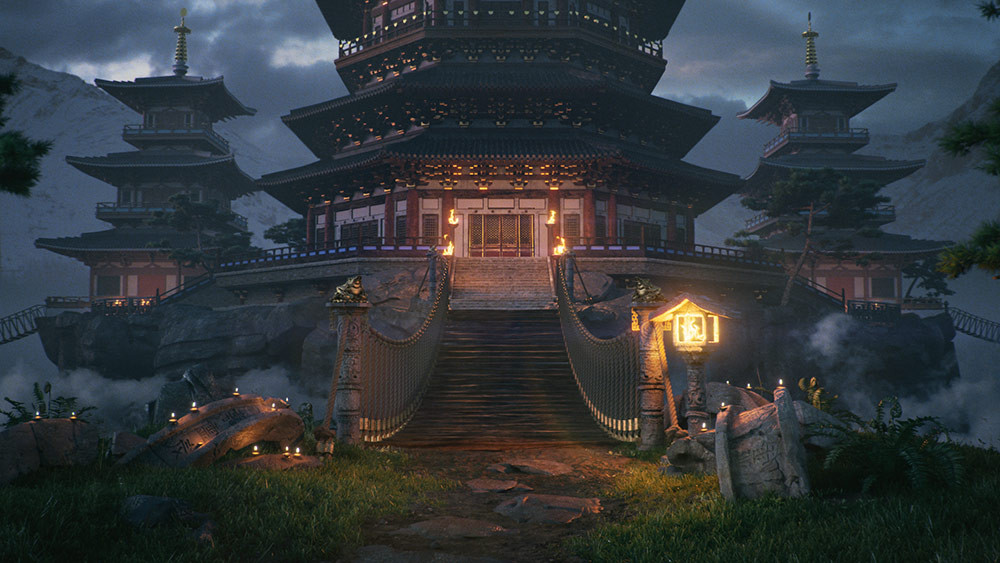 The video also explores the making of its cover image (above), spanning Maya, V-Ray and Nuke. DeLalla explains which techniques he used at each step, relating them back to the training in previous chapters.
About the artist
Stephen DeLalla is a CG supervisor at Psyop, where he has worked on numerous commercials, including 20 spots for Supercell's hit game Clash of Clans, as well as ads for Cricket Wireless.
He has taught at Gnomon School of Visual Effects since 2011, where he helped bring V-Ray into the curriculum.
Pricing and availability
Introduction to V-Ray is avaiable from The Gnomon Workshop's online store as a digital download. It costs $59.
Buy Introduction to V-Ray from Gnomon's online store
Full disclosure: CG Channel is owned by the Gnomon School of Visual Effects.
Tags: Gnomon, Introduction to V-Ray, lighting, materials, Maya, nuke, Psyop, rendering, Stephen DeLalla, The Gnomon Workshop, Training, tuition, tutorial, V-Ray, V-Ray 3.0, V-Ray 3.1, video