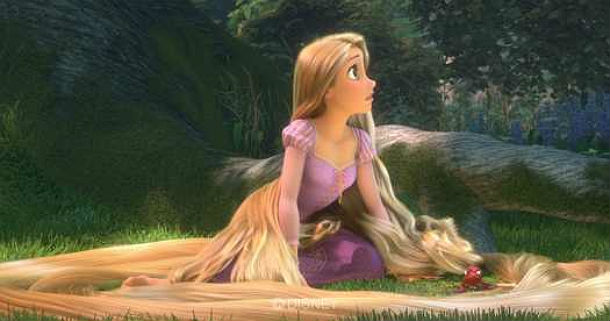 Autodesk has signed an exclusive five-year deal with Disney to licence the XGen Arbitrary Primitive Generator technology used on Bolt and Tangled, the company has revealed at Siggraph 2011.
The company hasn't said what it plans to do with the toolset, which can be used in creating anything from fur to vegetation – but given that the news release mentions how previous Disney technologies have been integrated into Maya and Mudbox, we'd expect users of those apps to find some nice new tools in their next updates.
PRESS RELEASE (Excerpts)
Autodesk and Walt Disney Pictures announced an agreement to bring an innovative animation and visual effects technology to the entertainment community. Autodesk obtained a license with a five-year exclusivity period for the XGen Arbitrary Primitive Generator technology (XGen), used most recently by Walt Disney Animation Studios (WDAS) in the hit animated film "Tangled."
XGen technology was first presented by WDAS in a research paper at SIGGRAPH in 2003 for the creation of computer-generated fur, feathers, and foliage. Since that time, XGen has evolved and been refined on seven features, three shorts and one TV show. It has been used to create the fur, hair, feathers, trees, leaves and rocks in "Bolt," the trees and bushes in "UP," the dust bunnies, debris, trees, bushes, clover and flowers in "Toy Story 3," and the grass and trees in "Cars 2." In "Tangled," WDAS used XGen to bring the lavish 3D animated world to life: from Rapunzel's perfectly groomed golden locks to the film's lush, vegetation-filled landscapes, including bushes, flowers, vines, grass, weeds, moss, thistle, ground mulch, fallen leaves, sticks, rocks, butterfly fur, airborne dust, leaves and trees, plus props such as roof tiles, arrow fletchings, a broom and paint brushes.
XGen is a comprehensive system for generating arbitrary primitives on a surface. The system advances the state-of-the-art in the industry in several ways with its versatility, durability and impact. XGen allows techno-artistic access to interpolation in an intuitive manner for artists, empowering them with a powerful and flexible framework for primitive generation, which is highly art directable. The genesis of XGen was a collaboration between the WDAS production and software teams to provide its artists with intuitive, creative tools for 3D animation — such as "grooming" tools for fur and hair — so that they can develop the look and feel of their characters and environments more quickly and easily. Senior Development Software Engineer at WDAS Tom Thompson was an initial creator and remains the chief architect of the software. Walt Disney Pictures' agreement with Autodesk will enable Autodesk to make this technology available to artists to create digital entertainment.
Walt Disney Animation Studios has contributed many innovations to the entertainment industry, including SeExpr, Reposado, munki, and Partio. Over the past two years, Autodesk has integrated two other WDAS technologies into its software, the Maya Camera Sequencer and Ptex. The animation studio's Camera Sequencer was introduced in Maya 2011 animation software and provides powerful multicamera editorial capabilities for previsualization and virtual moviemaking. WDAS' Ptex texture mapping system was incorporated into Maya 2012 and Mudbox 2012 digital sculpting and texture painting software.
Tags: autodesk, Disney, hair, Maya, Mudbox, Siggraph 2011, tangled, vegetation, XGen