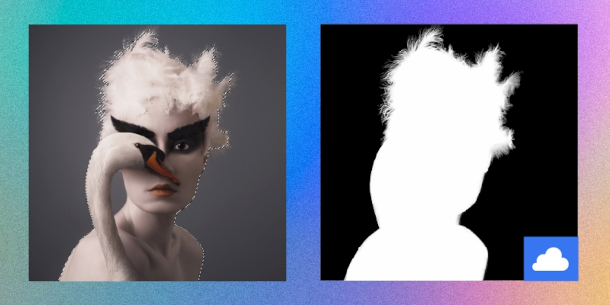 Adobe has released Photoshop 23.5, the latest version of its image-editing and digital painting software.
The update adds the option to perform object masking with Select Subject in the cloud rather than a local machine, more accurate previews of 16-bit images, and a new neutral colour mode for the user interface.
Process Select Subject operations in the cloud for more detailed foreground masks
Photoshop 23.5 doesn't add new features to the software, although it does improve several existing ones.
The biggest change is to the option to process the AI-based Select Subject operation, used to isolate people or objects from the background of an image, in the cloud rather than on your local machine.
Local processing is faster, but cloud processing gives a more detailed foreground matte.
More accurate previews of 16-bit documents
Other improvements to existing features include more accurate previews of 16-bit documents, with "more accurate compositing and histograms and … reduced scope for data inaccuracy and banding".
The AI-based Harmonization neural filter – used to match colour and tonal balance between layers of an image – has also been updated, although the release notes don't specify how, and it's still officially in beta.
Display UI elements like the Share button in neutral colours
Workflow improvements include a new Neutral Color Mode option for the interface, which displays brightly coloured elements like the Share button in neutral colours: one of the most common recent user requests.
It is also now possible to search within the Preferences dialog by keywords.
Pricing and system requirements
Photoshop 23.5 is available for Windows 10+ and macOS 10.15+ on a rental-only basis. In the online documentation, the update is also referred to as the August 2022 release.
Photography subscription plans, which include access to Photoshop and Lightroom, start at $119.88/year. Single-app Photoshop subscriptions cost $31.49/month or $239.88/year.

Read a full list of new features in Photoshop 23.5 in the online documentation
Tags: Adobe, AI-based, August 2022, cloud processing, Concept Art, digital painting, graphic design, Harmonization, illustration, image editing, isolate person from background, Neural Filter, Neutral Color Mode, new features, object selection, Photoshop, Photoshop 23.5, preferences dialog, price, remove blue Share button, retouching, Select Subject, Share button, system requirements, texturing