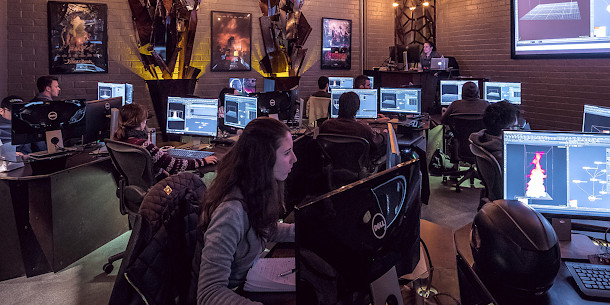 Gnomon has announced Demo Reel Boot Camp: an evening of tips on creating a job-winning showreel, provided by recruiters and senior artists from ILM, The Mill, Infinity Ward and DreamWorks Animation.
The free event, which takes place at Gnomon's Hollywood campus next Thursday, 7 March 2019, also features advice on other key career skills, including how to craft a resume, and what to do at interview.
Discover the dos and don'ts of creating a winning demo reel
The boot camp is intended to reveal what takes a demo reel from good to great, as panellists dissect a range of real-life showreels to analyse why they succeeded – or why they failed.
The panel will also discuss how to tailor a reel to fit a specific job role, and the differences in reel requirements between feature animation, movie VFX, TV and commercials.
Speakers include senior recruiters from ILM, ILMxLAB, The Mill and DreamWorks Animation, plus The Mill's deputy head of 3D Jason Monroe and Infinity Ward lighting director Dave Blizard.
The event will also feature advice on writing resumes and key interview skills, and will conclude with a Q&A session providing attendees with the opportunity to ask their own questions.
Free to attend, but register online in advance
Demo Reel Boot Camp with DreamWorks, The Mill, Infinity Ward, and Industrial Light & Magic takes place at Gnomon from 7.30-10:00pm on Thursday 7 March 2019. Entry is free, but you'll need to register online first.
Unlike many of Gnomon's events, you will have to be there in person, as the event won't be streamed.
Read more about the demo reel boot camp on Gnomon's website

Full disclosure: CG Channel is owned by Gnomon.
Tags: advice, animation, careers advice, Demo reel, Demo Reel Boot Camp, do's and dont's, DreamWorks Animation, game art, get a job in 3D, Gnomon, ILM, Industrial Light & Magic, Infinity Ward, interview skills, resume, showreel, The Mill, tips, tricks, vfx