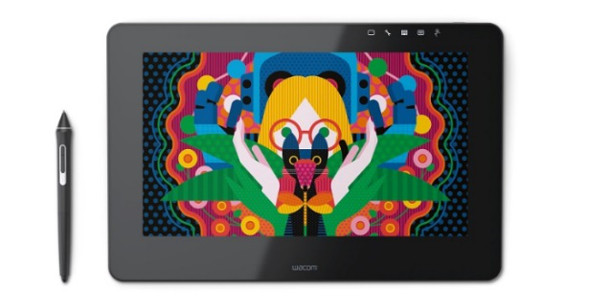 Wacom has announced new 24-inch and 32-inch models in its Cintiq Pro line of touch-enabled pen displays, launched earlier this year with the Cintiq Pro 13 and Cintiq Pro 16.
Bigger and better than the existing Cintiq Pros?
The new displays – which, if they follow Wacom's current naming conventions, will simply be the Cintiq Pro 24 and Cintiq Pro 32 – aren't due to ship until next year, so we don't have full specs yet.
However, Wacom has confirmed that they will feature "4k [edge-to-edge] displays with a billion colours", which matches the resolution of the existing Cintiq Pro 16, and one-ups its colour gamut.
Like the Cintiq Pro 16 and its smaller sibling, the Cintiq Pro 13, both new models support Wacom's Pro Pen 2 technology, which promises 8,192 levels of pressure sensitivity.
Pricing and availability
The Cintiq Pro 24 and Cintiq Pro 32 are due to ship in 2018. You can sign up for product updates via the link below. As you would expect, they will be priced higher than the smaller models, at "$1,999 to $3,299 USD".
Wacom has also discounted its existing Cintiq pen displays during the run-up: the Cintiq 22HD is down $100, and the Cintiq 27QHD and 27QHD Touch are down $400.
Check that the discounts have been applied before you buy: at the time of posting, they only seemed to be appearing on certain models in Wacom's online store.
Read more about the Cintiq Pro 24 and Cintiq Pro 32 on Wacom's website
Tags: 4K, Cintiq 22HD, Cintiq 27HD, Cintiq 27HD Touch, Cintiq Pro, Cintiq Pro 24, Cintiq Pro 32, color gamut, graphics tablet, pen display, pressure sensitivity, price, price cut, price drop, release date, resolution, shipping date, specifications, touch enabled, UHD, Wacom, Wacom Pro Pen 2