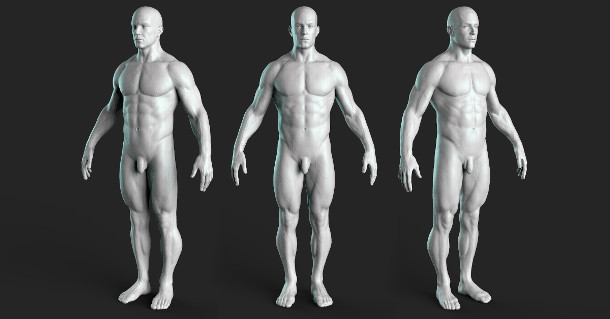 Ubisoft senior character artist Pascal Ackermann has released a free rendered turntable of a detailed ZBrush sculpt of a male figure for use as an anatomy reference.
The video can be downloaded from Ackermann's Gumroad page via the link below.
Ackermann has also released a $9.99 commercial version of the asset, which includes separate turntables showing écorché, coloured échorché and hybrid versions of the figure, along with the ZBrush ZTL file.
Download Pascal Ackermann's male anatomy reference video from Gumroad
(Enter a figure of $0 to download it free)
Tags: anatomy, Character Artist, download, free, male figure, Pascal Ackermann, reference, turntable, Ubisoft, video, ZBrush