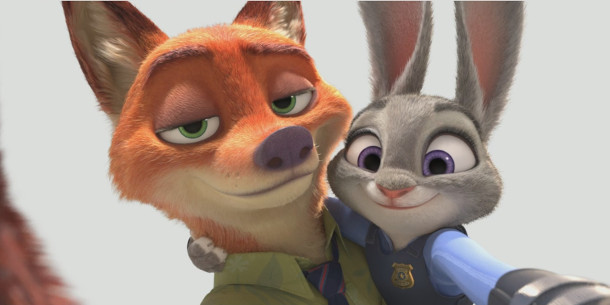 Having graduates at major animation studios has its advantages – not least that you can invite them back to campus to reveal exclusive behind-the-scenes stories about their work on movies like Zootopia.
Such is the case for Gnomon, whose free event Behind the Scenes of Zootopia reunites six alumni of the LA-based CG school for a glimpse into the making of Disney's latest blockbuster animated feature.
An exclusive behind-the-scenes look at the making of Zootopia
The speakers span a range of disciplines, including character modelling supervisor Dylan Ekren and modellers Chika Saito and Suzan Kim; look dev artist Tyler Bolyard; lighter Diana Zeng; and animator Alberto Abril.
During the session, the six artists will discuss their work on the movie, providing an insiders' perspective on the process of creating a modern animated feature, and sharing a range of personal stories.
Free to attend, but you'll need to register online first
Behind the Scenes of Zootopia: Gnomon Alumni Panel takes place from 7.30-9.30pm on Thursday 19 May at Gnomon's Hollywood campus. Entry is free, but you'll need to register online in advance.
Due to the nature of the work that will be presented, the event will not be streamed online, so you'll need to be there in LA in person.
Read more about Behind the Scenes of Zootopia on Gnomon's website
(Includes full speaker bios, link to register, and directions to the venue)
Full disclosure: CG Channel is owned by Gnomon – School of Visual Effects, Games and Animation.
Main image: Disney UK.
Tags: Alberto Abril, alumni, animation, behind the scenes, Behind the Scenes of Zootopia, Chika Saito, Diana Zeng, Disney, Dylan Ekren, event, Games and Animation, Gnomon, Gnomon School of Visual Effects, graduates, making of, presentation, Q&A, Suzan Kim, talk, Tyler Bolyard, Walt Disney Animation Studios, Zootopia