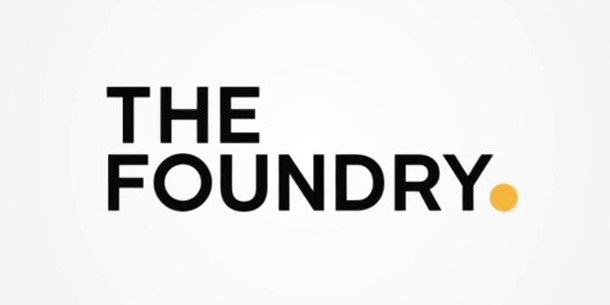 The Foundry has announced the 'Modo 10 Series': the next three releases of its 3D modelling and animation software. Modo 10.0v1 will be available in the "second quarter of 2016", with 10.1 and 10.2 to follow.
In its press release, the company hints that the new releases may be more tailored towards real-time work: games and VR apps are both namechecked, as is workflow with Unity and Unreal Engine.
No more definite information, beyond the product name
However, that's currently all The Foundry has announced: the release – reproduced in full below – doesn't list any specific features, and we can't find any more information on its website or YouTube channel.
Even the images that accompany the press release just show The Foundry's logo.
The only definite fact we can see is the official title of the release: previous major updates to Modo had version numbers like 701, 801 and 901, prompting speculation that this one would be called Modo 1001.
Interestingly, the press release refers to Modo 10.0v1 as an "installment" and confirms that it will be followed by Modo 10.1 and 10.2 – which does make us wonder if this is hinting at a change in licensing.
Updated: We've been in touch with The Foundry, who tell us that the installment system does not reflect a change in licensing policy – the updates may be staggered, but you only have to pay for them once.
According to the company: "We are looking to deliver new features and benefits to our customers as they are ready so they are able to take advantage of new functionality as soon as possible. As a natural part of the development process some features are ready before others, which lends itself to a series approach."
In addition, The Foundry has supplied more details about the new features in Modo 10.0v1, the first of the three updates, many of which are indeed tailored towards real-time work.
They include changes to workflows for look development and asset export to the Unity and Unreal Engine game engines, and enhancements to texture baking and vertex normal editing. You can read about them in full here.
Read The Foundry's press release on the Modo 10 Series (Reproduced in full)
Leading creative software developer The Foundry has announced the launch of the MODO 10 Series. Built on a next-generation 3D modeling, texturing and rendering platform that enables creatives to iterate freely in order to realize the full potential of their ideas, MODO 10 Series is poised to deliver valuable new feature sets in a series of three installments for a single price.
Designed to be the starting point for creative exploration, the MODO 10 Series delivers powerful toolsets that enable artists and designers to create high-quality content for games, virtual reality, product design, creative media, and film and video projects. Starting with the launch of the MODO 10.0v1 installment, the series addresses the challenges users are facing in today's fast-paced production environments, and prepares them to face the dynamically changing requirements of the future.
"At The Foundry we listen closely to artists and designers to understand what they need in order to be more productive, more creative and more effective. With MODO 10 Series we're introducing artist-friendly tools that streamline and automate complex tasks, leaving artists and designers free to explore their creativity," says Andy Whitmore, chief product officer at The Foundry.
"We're talking about a toolset that paves the way for maximum creativity in the content creation process, enabling the development of addictive real-time experiences, innovative product designs, compelling images for advertising, and engaging film and video content."
MODO 10.0v1 opens new doors for creating real-time content for games or for other immersive experiences like virtual reality. Among the highlights, artists can author in MODO and be confident that their assets will look virtually the same in Unity or Unreal Engine; get realistic detail into their real-time assets more easily through a streamlined, repeatable texture baking workflow; and enjoy new ways to export to popular engines featuring simple, automated steps that minimize the need to recreate work, saving time and reducing the potential for errors.
MODO 10.0v1 will be available in the second quarter of 2016 and will be followed by the releases of MODO 10.1 and MODO 10.2.
Tags: games, licensing, modo, Modo 10 Series, Modo 10.0v1, Modo 10.1, Modo 10.2, new features, price, real time, release date, The Foundry, virtual reality, VR