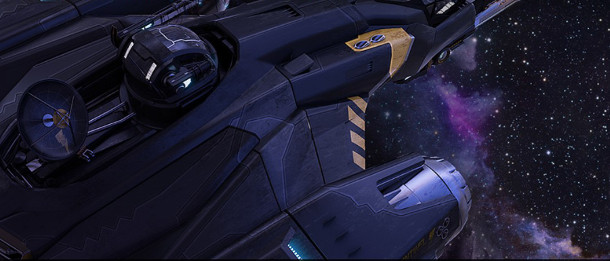 Gnomon School of Visual Effects has announced Crafting Star Citizen's 3D Concepts: a free evening presentation and Q&A hosted by Cloud Imperium Games concept artist Gurmukh Bhasin.
In the session, which runs from 8-10pm on Thursday 8 October on Gnomon's Hollywood campus, Bhasin will share his process for creating 3D spaceships for Star Citizen, CIG's massively crowdfunded space sim.
Looking at three variant designs, Bhasin will explore how he decides on functionality and precise dimensions for a ship, and share his tips on what makes a good spaceship concept.
Free to attend or view online, but RSVP in advance
Crafting Star Citizen's 3D Concepts is free to attend, but you'll need to register online in advance, and seating is available on a first-come-first-served basis.
If you can't make it to LA in person, the entire session will be broadcast free on Gnomon's Livestream.
Read more about the event on Gnomon's website
(Includes link to register for the event, plus directions to the venue)
Watch the livestream of the event
Full disclosure: CG Channel is owned by the Gnomon School of Visual Effects.
Tags: Cloud Imperium Games, Concept Art, concept design, Crafting Star Citizen's 3D Concepts, event, free, Gnomon, Gnomon School of Visual Effects, Gurmukh Bhasin, livestream, presentation, space sim, spaceship design, Star Citizen, videogame, watch online