Saturday, November 9th, 2013

Posted by Jim Thacker
Get 15 different grass clumps in MAX, OBJ and FBX format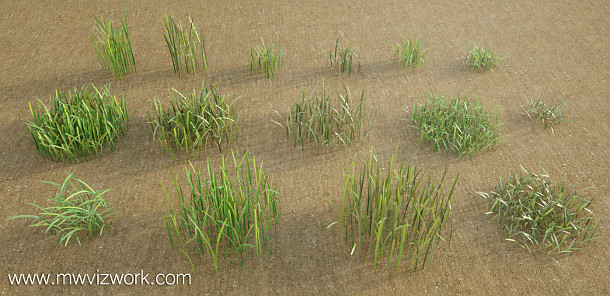 Architectural visualisation professional Mischa Winkler has posted a nice free model on the Otoy forum consisting of 15 different clumps of grass for use in your own scenes.
The asset comes as a single MAX, OBJ or FBX file, complete with textures, and is licensed for use in commercial projects, so long as you credit Winkler and include a link to his portfolio.
Download the grass assets from the thread on the Otoy forums
A hat tip to Max Underground for spotting this one.